Hi friends! We are at the hospital this morning bright and early for my moms arm surgery. I wanted to post today so I thought a few of my favorite Amazon finds of late would be fun.
2 piece knit set
This set is
e v e r y w h e r e . Have you seen it? I liked it so much I even got a second color. You can mix and match the pieces with other things in your closet, and the quality is ah-MAZING. It's a dead ringer for Free People set, and I have felt of both and I gotta' say, I think the quality of the Amazon set is better for half the price. I'm wearing a small and it fits great. This is literally the perfect fall transition outfit and great for travel.
pillow cover
I had looked and looked at this pillow cover and finally ordered it. Y'all it's beautiful and the quality is so good. No one would ever believe you ordered it from Amazon for under $20. It looks like something you'd find in a cute boutique.
pillow forms
Again, these forms are so good. They're a down and feather filled and feel so high end. I originally bought the Euro size for my bed and was totally shocked by how good they are. Naturally when I ordered the pillow covers, I needed forms and so these were an immediate "add to cart".
clothing rack
The clothing rack that appears behind me in a lot of posts is the perfect size when you need a little extra storage. It would be so good in a guest room where the closet is full so your guests have a place to hang their clothing. I get requests for the link frequently and can'b believe I haven't thought to share it here with you.
blink doorbell
I just got this when we came home from vacation. I knew a couple of packages had been delivered and when we got home, they were gone…I couldn't believe in our quiet little neighborhood someone would steal right off my porch. This has been great, and lets me know when to send my neighbor over to put something inside.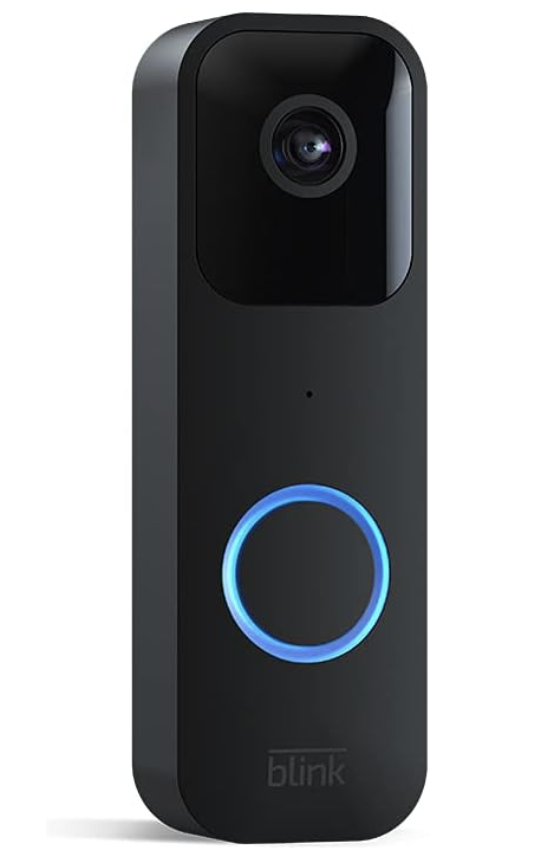 Okay, that's it for my favorite Amazon finds of late. I hope you're having a great week.
I hope you'll follow along on Instagram. I share on there daily and you can see more of my daily life in stories. You can also me on Facebook and Pinterest, and I'd love for you to sign up to receive my newsletters that come out whenever there's a new blog post. Just scroll to the bottom and put your email in.