Hi friends and Happy Friday! This had to be one of the shortest weeks on record. I can't believe it's already Friday and time for the weekly roundup. I spent the first half of the week in Florida and it was glorious. We had amazing weather and so much good girl time. We worked hard and played hard.
NEW & NOTEWORTHY…
This one is a double this week because it's also listed in the sales, but I don't want you to miss the Living Proof sale. I placed my order last night. I ran out of my travel size dry shampoo on my Florida trip, so I reordered it and an extra travel Dry Volume Blast, along with a hairspray to try and a full size Volume Blast. All of that got me a FREE full size Perfect Hair Day Dry Shampoo.
CLICK TO SHOP MY SALE PICKS

WHAT I DID THIS WEEK / YOU MAY HAVE MISSED…
Well if you follow along on Instagram you probably saw some of my Florida trip. We had a wonderful time. I got two new swim suits and cover ups for the trip. I really like all things that are the one shoulder style right now.
The black suit and black cover up are from Chico's and the pink and red set are from Summersalt. One is elegant, and the other is fun.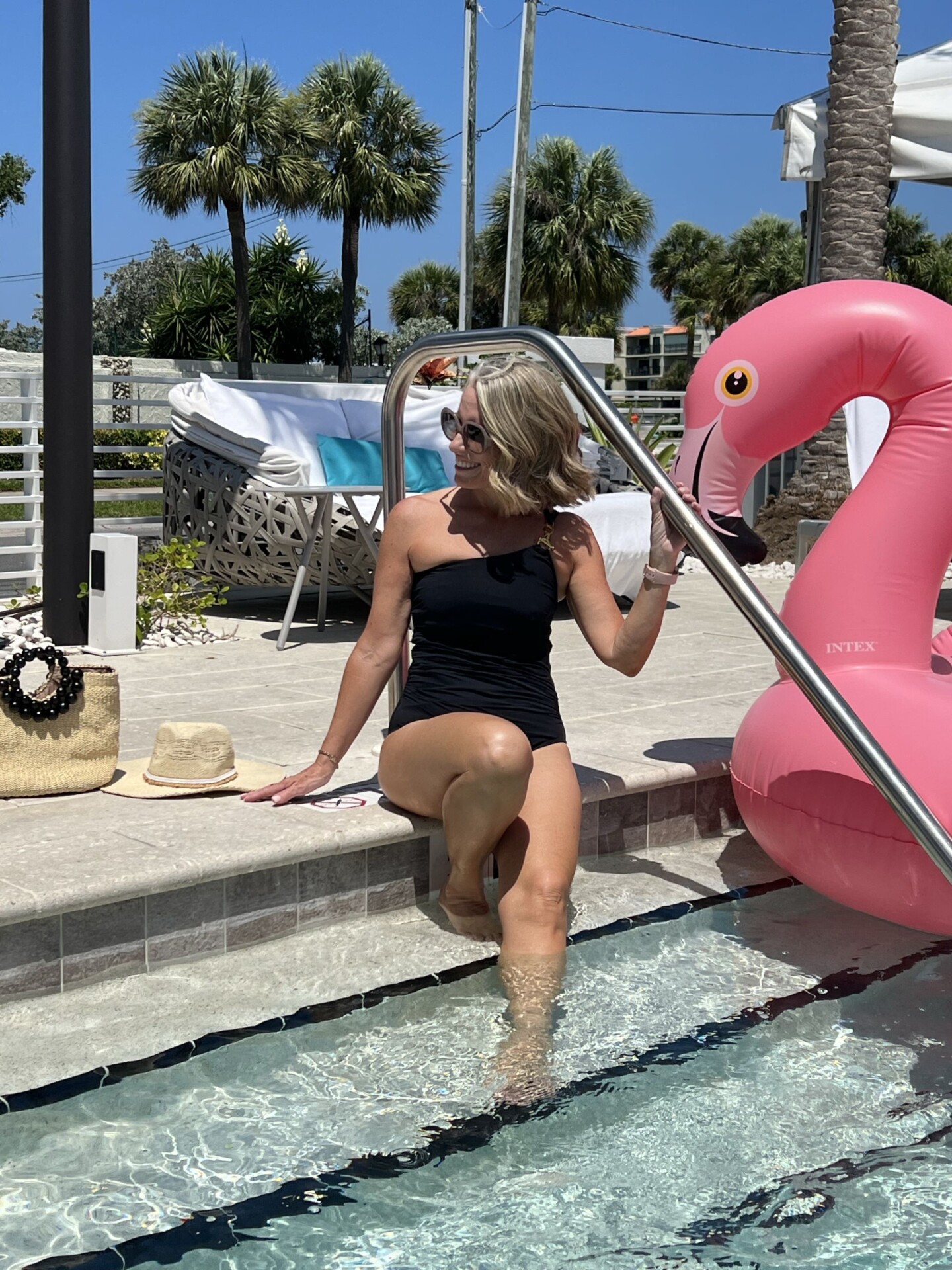 BLACK SUIT || COVER UP || BAG || SANDALS || SUNGLASSES || PINK/RED/WHITE SUIT || RED/PINK SKIRT
NOTEWORTHY SALES…
That's it for the weekly roundup today. I hope you have a great weekend.
I hope you'll follow along on Instagram. I share on there daily and you can see more of my daily life in stories. You can also me on Facebook and Pinterest, and I'd love for you to sign up to receive my newsletters that come out whenever there's a new blog post. Just scroll to the bottom and put your email in.