Hi friends! I never in a million years thought I'd love wearing sneakers the way I do. Of course I also never in a million years could have guessed sneakers would be in mainstream fashion. Today I'm going to share my 4 favorite pairs of sneakers. I find myself wanting to wear them every day.
I had been looking for a pair of white leather sneakers for quite a while, and I ordered these and absolutely love them. I find myself wearing them a couple times a week. They go with jeans, leggings, joggers and even cute dresses for a sporty look. You can use my code COAST10 on the entire Marmi website.
This pair is the same brand [Van Eli] and they have a good insole, are comfortable for long periods of time and walking. The wide laces are the C U T E S T ! Both this sneaker and the white one above come in narrow, medium and wide widths. That's not very common. IYKYK. You can use my code COAST10 on the entire website.
The New Balance 327 sneakers are responsible for my now sneakers addiction. They are the first pair of "fashion" sneakers I purchased about a year and half ago. These are wildly popular with somewhat of a cult following. They are super comfortable, look cute with athleisure outfits and casual outfits like jeans and a blazer.
Shop New Balance 327 Sneakers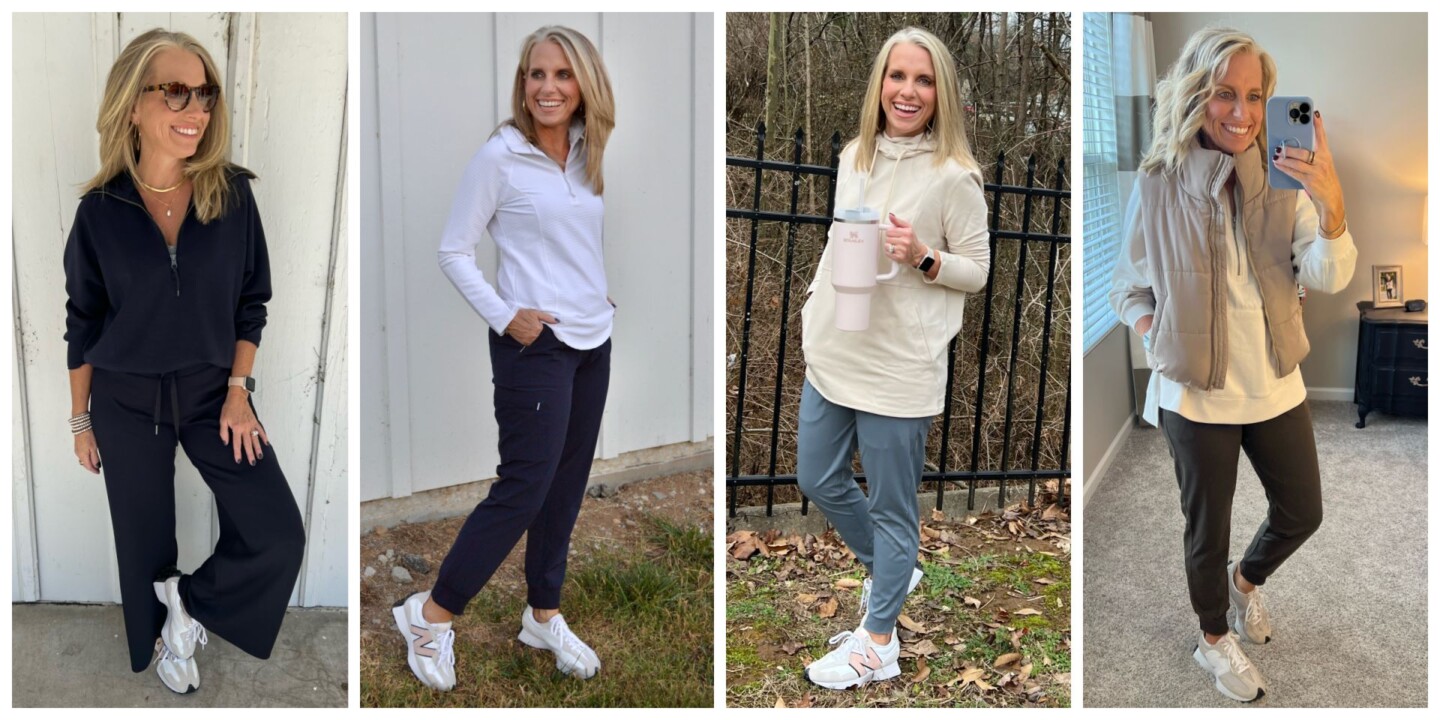 These are the running/workout shoes I've been wearing for over 15 years. They come out with a new model every year, and I just stay with them. I highly recommend going to a running store to be fitted every few years. You can read more about that here.
SHOP MY FAVORITE SNEAKERS

Do you have any of these sneakers? If I had to guess, I'd say maybe the 327's. They're good ones.