Hi friends! The new year is often when people take time to clean out and clean up around the house, so I figured a post on home organization for the new year would be timely. This will by no means be an exhaustive list of organizational items or ways to organize, but maybe if I share just a few ideas, that will be helpful.
I L O V E organizing. So much so, I considered an organization business. I didn't pursue it because I was afraid of being totally wigged out by what I might get myself into. You know what I mean? Not everyone has a passion or even an aptitude for organization, and that's okay. I truly believe it's almost a gene, and you're either born with it, or you're not. You can however learn, and get ideas though by doing things like you're doing right now. Reading blogs, watching YouTube videos, checking out organization posts on Pinterest, etc…
TIP #1
A Lazy Susan is your best friend. This is seriously my favorite organization optimizer of all time, and one I learned from my mom. She had Lazy Susans in our fridge and all kinds of cabinets, and guess what? So do I.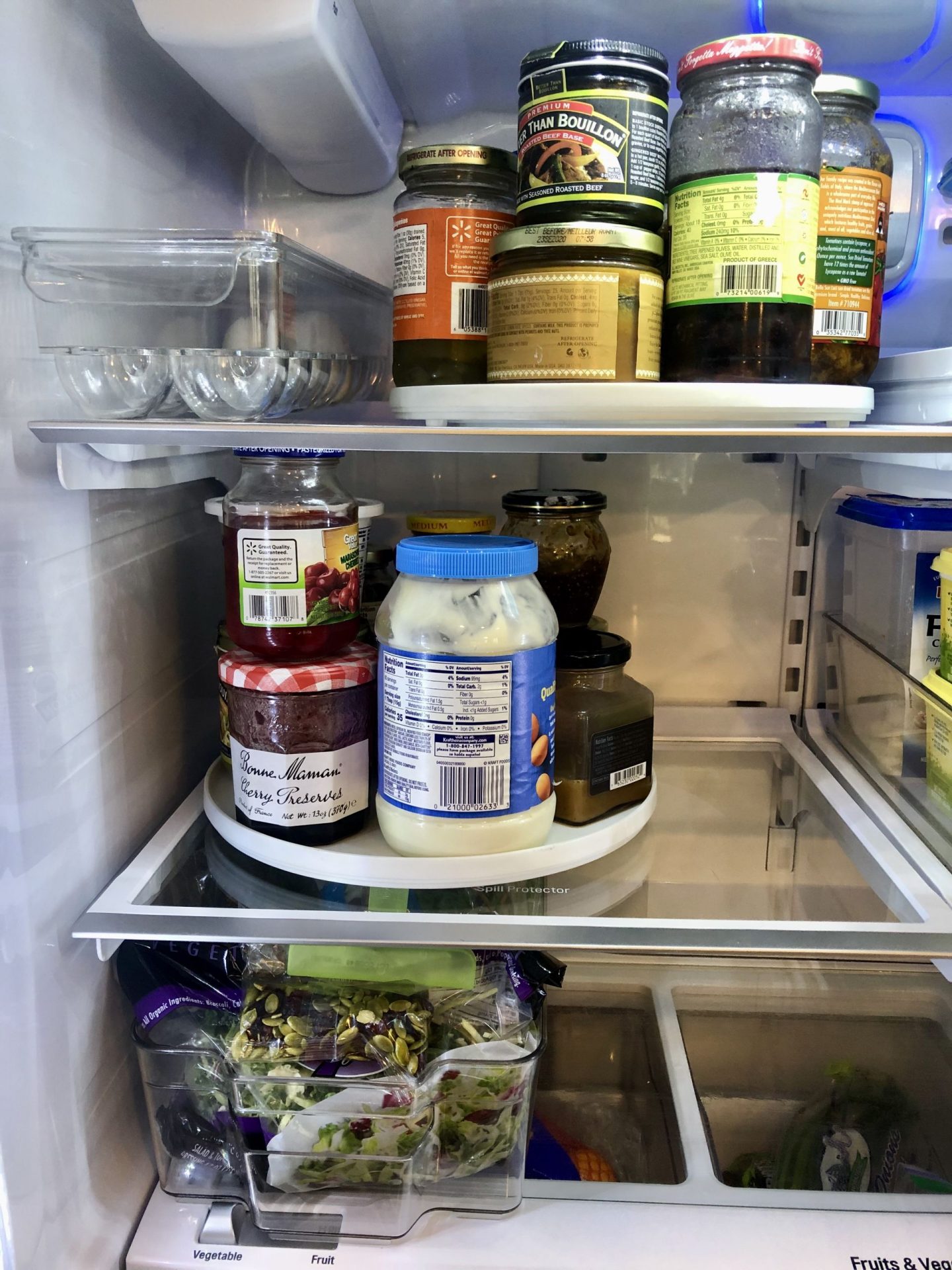 SHOP LAZY SUSANS
TIP #2
Clear plastic bins to organize like items in fridge and under cabinets. Are you seeing a theme here? Not only do they keep things looking neat and tidy, if anything leaks it's much easier to clean out one bin than an entire shelf or shelves, should there be a leak down.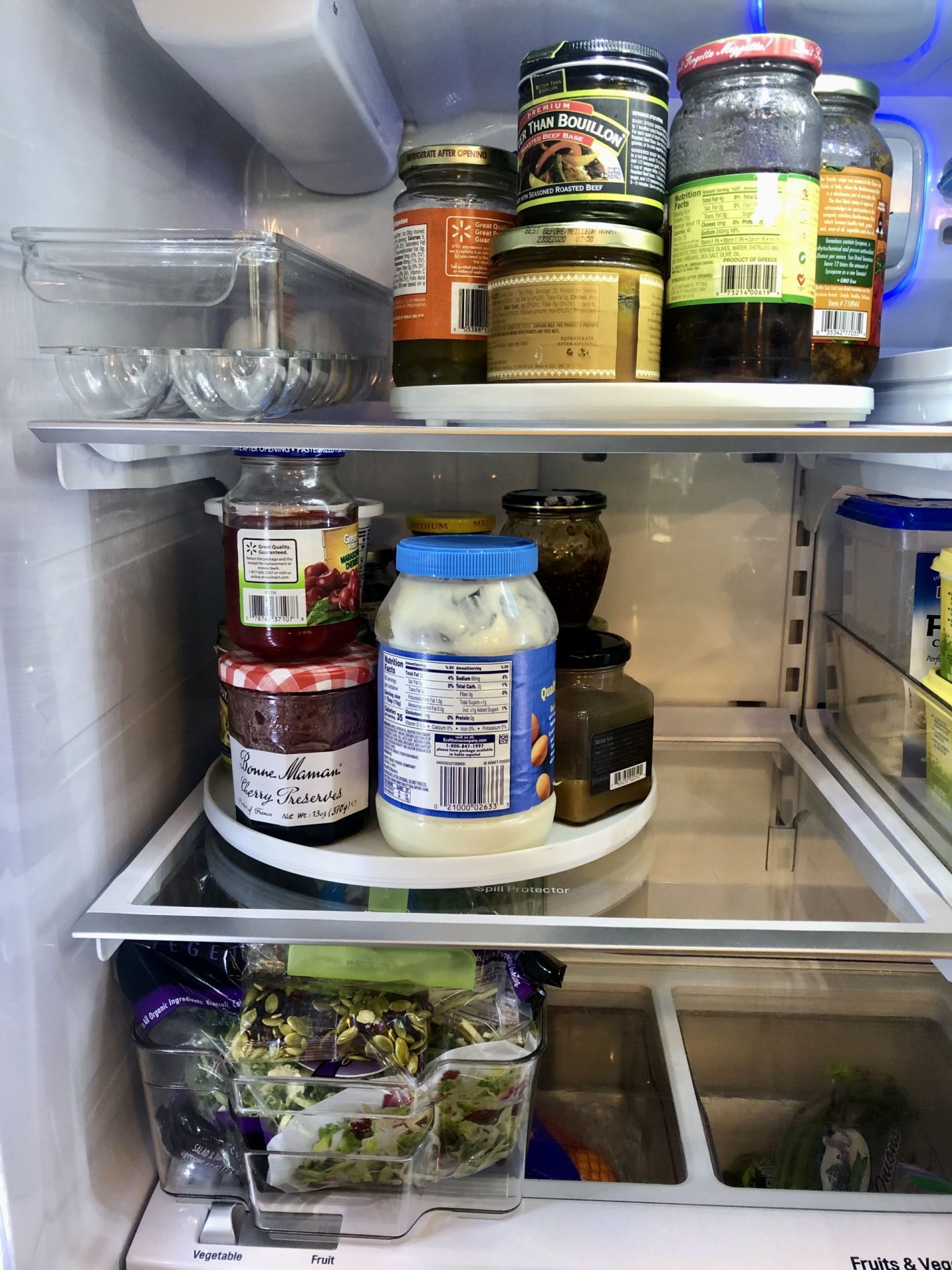 TIP #3
Junk drawers! Do you have one…or more? I've heard some people say a junk drawer is a southern thing. We always had them in our house growing up, and so naturally that bled over into my own home. It's soooo easy to let these get out of control. Every few years you have to do a good clean out. I have 3 junk drawers in my kitchen. Yes, THREE. I cleaned them out last month. I went to Target and got a bunch of new little bins, grabbed my trash can and went to work.
Here are two of the three drawers before I cleaned them out and organized them.
And here they are after
TIP #4
Two words….Command Hooks. These are great for using all over the place. They are the Lazy Susan of wall organization. I have them all over the place too. They're also a must when moving a child into a dorm.
Hold hats on walls or back of doors
Hang belts
Hang necklaces
Hold wreaths or other light decor objects
On the backs of doors for hanging items of clothing like robes
Hang keys by door
Inside cabinet doors for cleaning brushes with handles
Around the ceiling to hold lights
Hanging lightweight curtains
Use to hang things in the shower
If you've made it this far (THANK YOU), and still want more tips, here's an old post I did a while back.
SHOP THESE ORGANIZATIONAL ITEMS HERE
Are you a new year cleaner outer? Do you believe in home organization for the new year?