Hi friends! Here we are at the end of yet another month. I can't even believe next week will be in November. My head is spinning. Today I want to take a look back at what's new this week. I've got a few things to share that I've shared on Instagram, and some that I haven't.
I'm on the hunt for a new pair of "dress" black boots. I'm pretty sure I want suede, and a skinnyish heel. Here are the ones I'm currently looking at.
[show_boutique_widget id="1168840″]
I think one of my favorite places to hunt for home decor, and especially holiday home decor is a TJMaxx/Home Goods store. Here are some cute decor items that won't last long on the website, so don't snooze…or you know what they say…you lose.😉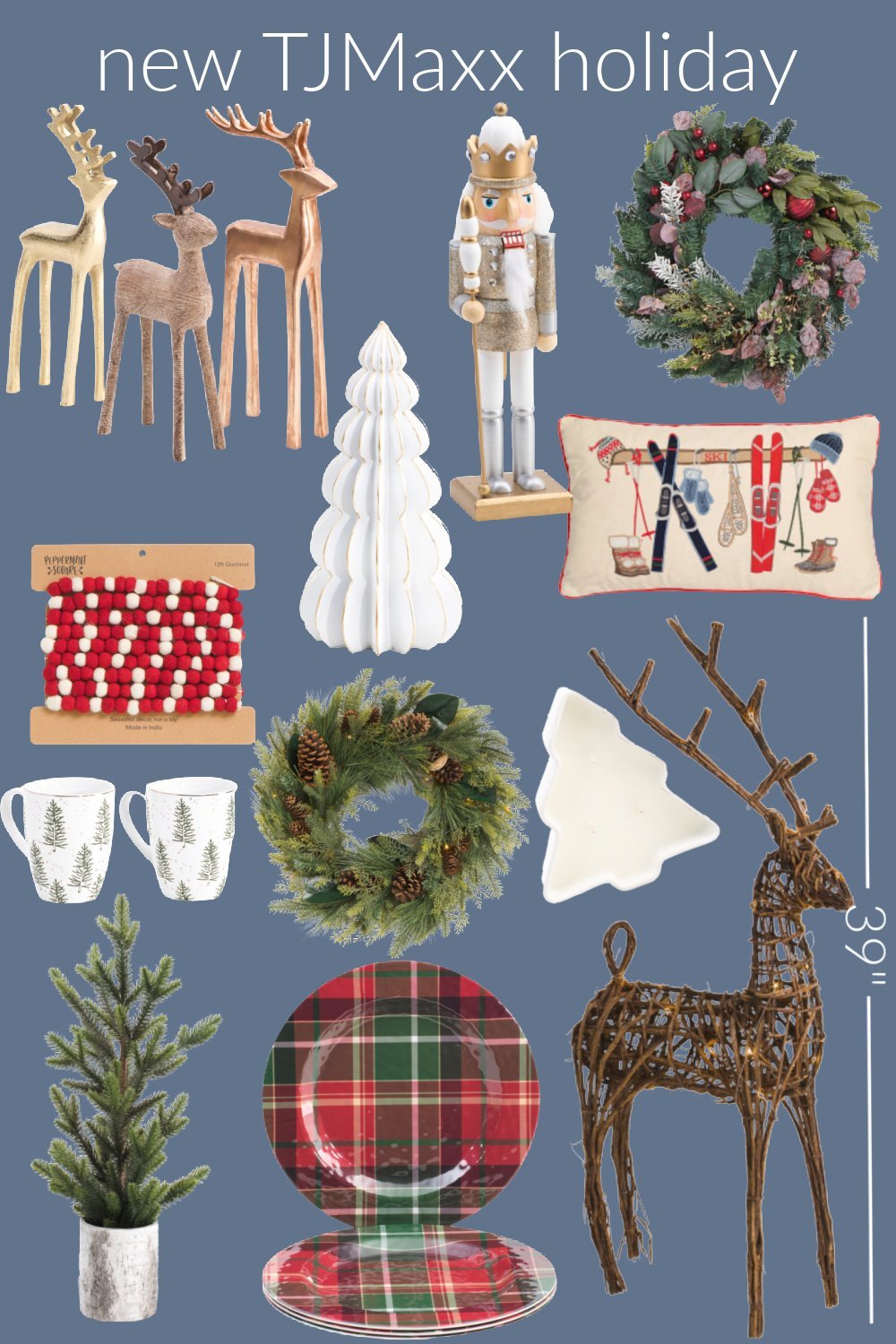 SHOP TJMAXX FINDS [show_shopthepost_widget id="4871055″]
Amazon is having another beauty deals opportunity. Here are some things that are on sale, on my radar, or just really popular.
PHILLIPS TOOTHBRUSH || REVLON BRUSH DRYER || MICELLAR WIPES
OLAPLEX || MAKEUP ERASER
ELEMIS || ELEMIS || COPPERTONE || T3 || MICELLAR WATER
I love rounding up Amazon home decor finds for you. Here's a little something you may not know about me. I have a degree in Art Advertising and a minor in Interior Design. I've had a passion for home decor my whole life. I wanted to "major" in it in college, but the school I really wanted to attend didn't offer it as a major only a minor, so I did that instead.
I enjoy making these collages. I think they are a creative outlet for me, and hopefully you enjoy them too.
WOOD TRAY/BOWL || BOTANICAL PRINTS || BOOKS
URN || BLANKET || GREEN PILLOW || NEUTRAL PILLOW
TREE || PLANTER || WOOD CHAIN || WOOD BOWL
TABLE || WOOD CHAIN || JACK || MIRROR
The entire Victoria Emerson website is on sale. Everything is $15 (at least I think it's everything), including these pieces my friend Jo-Lynne designed with them. These make great gifts for any woman in your life, and they are also fantastic to keep on hand for those occasions when you find yourself in need of a gift fast! I always have some stashed in my gift drawer. The wrap bracelets are my favorites because they fit any and every wrist. I have quite a few and I wear them all the time.
MIXED METAL MULTIBAN CUFF || MIXED METAL HOOP EARRINGS || DRUZY CRYSTAL CUFF
MORE VICTORIA EMERSON PICKS…AND SOME OF MY PERSONAL FAVORITES [show_boutique_widget id="1168913″]
I found these pretty faux greenery pieces on sale for 50% off. They look really nice and you can choose red or white berries to match your decor. These are a lot cheaper than some of the others I've seen.
SHOP FAUX GREENERY [show_shopthepost_widget id="4871281″]
If you missed Wednesday's post, I shared some really cute LOFT sweaters, and they're all on sale 40% off. In fact, the entire LOFT site is 40% right now.
SHOP THESE LOOKS [show_shopthepost_widget id="4871291″]
That's what's new this week around here. Enjoy the last weekend in October.