Hi friends! Well…I missed posting Friday with everything we had going on getting ready for the weekend. It's been 27 long months of studying, practicing, learning, stressing and now graduating. On Friday Katie graduated from PA school! I wanted to share a graduation weekend recap with you, but that's not all. My parents came into town to celebrate and it was also their 60th wedding anniversary, so we had a double celebration. I'll keep the descriptions brief, but fill you in. There are always new friends here (which I'm so grateful for).
These are Katie's best friends she made during PA school, and what a wonderful group they are. These kids are smart, kind and hardworking. They will do big things in their medical careers.
We started the festivities with a brunch at one of the girls homes…not her parents home, but hers. How impressive is that? She did the same thing for the families of this group a year ago when they received their white coats.
Do we look proud or what? This girl has worked so hard to achieve her goal and we couldn't be any prouder of her.
This is our son Benny and his wife Erin. We are beyond blessed by these three.
Not a great photo, but it's hard to get one from far away.
This is my parents and brother. My parents got married when they were 18, and they actually were married for my dads senior year of high school and lived with his parents. Oh how times have changed.
If y'all follow on Instagram, you've likely seen Sam before, but I think this might be his first appearance here on the blog. Sam is a sweetheart!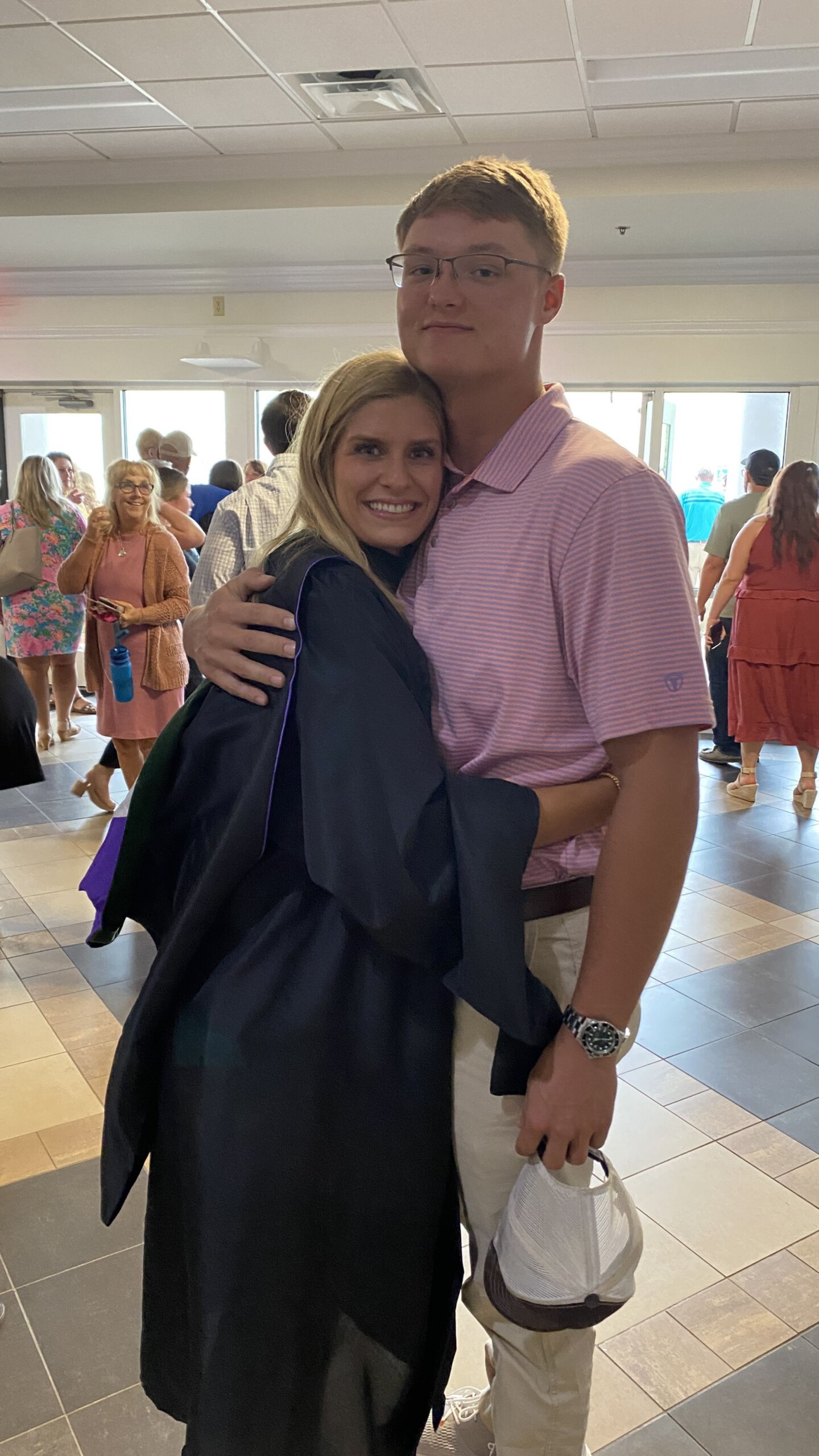 Sam's family came to graduation too. It was our first time meeting them, and what a sweet family they are. There's nothing better than having others love and support your children.
I gave Kent tickets to see Vince Gill at the Ryman for Father's Day, so that's what we did Saturday night. It was such a great concert. We've been fans of Vince Gill's for years and years. The man is so crazy talented.
I never get tired of seeing the Batman building up close. It's such a fun addition to the Nashville skyline. The Batman building is called the Batman building because…duh, it looks like Batman's mask. HA! It is the tallest building on the Nashville skyline.
This was our second time attending an event at the Ryman, and if you are ever coming to Nashville, I'd highly recommend checking the schedule and seeing if there is a show you'd like to attend. If not, you can always tour the Ryman. If you aren't a country music fan, you may not know that the Ryman was a former home to the Grand Ole Opry. Oh if those walls could talk. Performing at the Ryman is looked upon as a privilege.
That's if for the graduation weekend recap. Thanks for indulging me and reading along.