Hi friends!!! Today is the first in a series of posts from our little Galentine's getaway last week. I'm going to share where to eat and stay in New Orleans…or at least where we did. New Orleans is know for it's food, and it didn't disappoint. Oh, and if you're new here, WELCOME! Let me bring you up to speed. I have a group of blogger/influencer friends that I have started traveling with several times a year. I'll be linking all of their blogs at the end of this post so you can see what their take was on our little jaunt.
Let's start with where we stayed. We were right in the French Quarter at the Royal Sonesta Hotel right on Bourbon Street. There are several Royal Sonesta locations around the country and one in Puerto Rico, and I'm willing to take one for the team and visit them all. HA! The New Orleans location couldn't have been any better, and the hotel itself was lovely. There were restaurants and bars on the premises, so you could have stayed right there. We took advantage of the on site amenities, but also wandered out to soak in the local culture, and what a culture it was. #winkwink Here's a video coming in the main entrance so you can see how pretty the lobby and surrounding areas are.
Also, before I get too far into this, the Royal Sonesta gave us a code for YOU. You can save 15% off the best available rates on stays Sunday – Thursday if you book by February 28 and stay by September 30, 2022. Use the code RNOPR and this link.
When we all got into town we had a few hours to wait before our phototgrapher (Shey from Shey Allen Films, who also happens to be Cammi's daughter) got in, so we dove right in and got coffee and Beignets at Cafe Beignet on Bourbon Street. I mean you kinda have to have a beignet right out of the gate to start the trip on the right foot. These little fried dough bites are delicious. This is not the time to worry about weight. We'll do that when we get home. 😉 We also threw in an omelet for a little protein. The 5 of us shared all of this, so it wasn't so bad.
Once Shey arrived, we hit the ground running and immediately started doing photo shoots, we have a lot of brands that are very generous and work with us on these trips, so we shoot content for them and us. That content will be shared over the next few weeks. Before we got to work though, we grabbed a quick lunch at Curio. I had the best French Onion soup I've ever had. It was thick and so flavorful, and everything everyone else got looked yummy too.
After a full afternoon of working, we were ready to eat. We had dinner at Desire Oyster Bar. We typically get appetizers to share and we got To Desire for Fries and Crab Cakes. (Cammi was on a personal quest to find the BEST crab cakes. LOL) The fries were smothered in Etouffee Sauce with dheddar dheese & fried crawfish. I had never had Etouffee sauce, and I'm not going to lie…it wasn't my fav. The crab cakes on the other hand were
DE-LISH!
I had fried shrimp and french fries for dinner. This is something I never do, but when in Rome…right? It was so good, and I knew if Kent had been there, he would have loved it.
Wednesday morning we had an early start, but Michelle and I ran downstairs to PJ's Coffee and grabbed a cup to drink while we were getting ready. PJ's has a variety of grab and go breakfast items along with a full service coffee/drink bar. The mini King Cake and Red Velvet muffin were both delicious.
Wednesday we were spending the day in Baton Rouge (more to come on that), but we had lunch at BIN 77 and it was another good one. Remember how I said New Orleans ( and Baton Rouge😉) were known for their food? Well it's true. I had a delicious Steak and Gruyere Flatbread. I love steak and I love Gruyere so this sounded like a match made in heaven and it was.
When we got back to New Orleans from our day in Baton Rouge we had tickets to The Jazz Playhouse in the hotel and we were ready to eat again.🤪 There was live music and we got a couple of appetizers to share. The music was loud, but very entertaining…as was the people watching. Are you a people watcher? I am, and there are plenty of opportunities when in NOLA.
When we were in Baton Rouge, one of the girls accidentally left her credit card, so we had to go back on Thursday. This was a blessing in disguise because we had what I think we would all classify as our favorite meal for lunch that day at Francois Grill. The food was absolutely delicious! #seriously
Our last night we went to Restaurant Revolution, one of the restaurants at the Royal Sonesta and had…you guessed it, a few appetizers.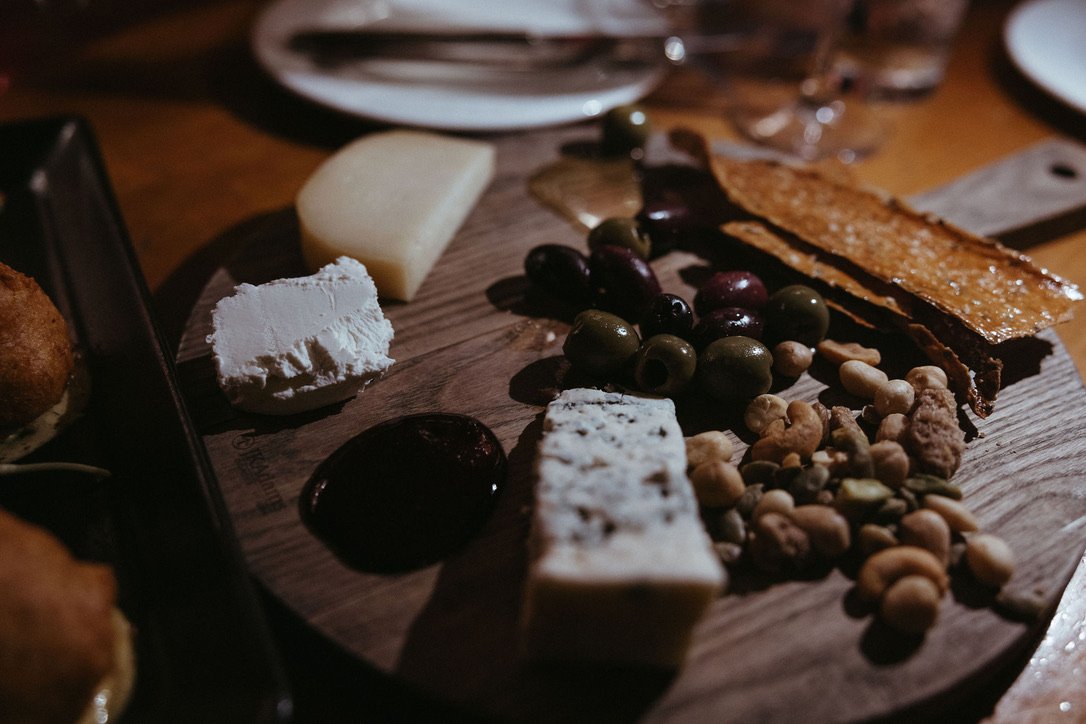 Naturally we had to do a taste test of Pralines and bring some home to our families. Honestly, for this, you need to taste them and see what you personally like best. I will tell you that you can't go wrong. They are all delicious.
Whew! That was A LOT and now I'm so hungry. HAHAHA! Maybe I should have titled this eat, eat, eat in New Orleans.
Have you been to New Orleans? It was fun and even more so being with girlfriends. If you've been, tell me where you like to eat in New Orleans.
Now check out their posts and see what I missed. If you want to see our trip to Utah back in August, you can check out these posts
All the Looks from Utah
New to Me Skincare and Hair Care
Yotel Pad and Where to Dine in Park City