Hi friends! I can't believe we're actually in the last week of October. Can you? Today I'm doing a What's Up Wednesday post because it's been a while.
WHAT I'VE BEEN WEARING
You'll see below my shacket is full rotation now that the temperatures have finally dropped a little.
This was my travel outfit Sunday. My favorite joggers, new sneakers, sleeveless turtleneck and denim jacket. My Vera Bradley pieces were perfect for an over night stay.
WHAT WE'VE BEEN EATING
This really is the best BBQ, and we love it on baked potatoes.
We've been loving BLT's with avocado, and this time I added turkey.
One night we recently had charcuterie. You know how I love that.
WHAT I'M WORKING ON
Do you ever shop on Facebook Marketplace? I needed some bedside tables for our bedroom in the townhouse. I found these two little pieces and snatched them up. I used Annie Sloan Navy paint to update them. I need to get some Rub-and Buff for the drawer pulls to make them a little darker. I'm thrilled with the way they turned out.
WHAT I'M EXCITED ABOUT
Staying in Nashville the rest of the year. I'm so happy to be staying here until after the holidays. It's going to be great fun being here with friends and family for the next few months.
WHAT ELSE
Every year I make these little delicious and festive cookies for my family. They L O V E them. They're pretty quick and easy. You can find recipe/tutorial instructions here.
Today I'm linking up with Sheaffer and Shay for What's Up Wednesday.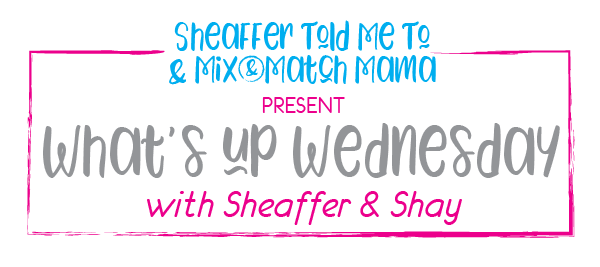 Don't forget to follow me on Instagram, Facebook, and Pinterest. You can also sign up to receive blog posts by email whenever a new one is published. Just scroll to the top and put your email in on the right.