It's been a minute since I've done a "What I've been Amazoning" post, so I've probably got two months worth of things to share. I always feel like I haven't ordered much until I look at my order history. Tomorrow is also Tanya's Amazon link up, so I wanted to get this out there for that. I love her link up, because I can never seem to get enough of what everyone is finding on Amazon.
This sunscreen comes highly recommended by my dermatologists office and a lot of friends. After going to all the trouble and expense to have the laser treatments on my face to remove years of sun damage, you'd better believe I want a good sunscreen to help keep my skin protected. I ordered this Elta MD from Amazon, and the day it arrived I found it on sale at Skincare RX, so I ordered a two pack. What I really love about it aside from the obvious is that it goes on clear and NOT GREASY. I put it on as the last step before applying my makeup and it does not (I repeat, it does not) make my face look shiny. 
Y'all know I travel a lot. Never in my wildest dreams did I think I would do so much travel, but then again, I never thought I'd live in California either. Since our family and friends are all on the opposite side of the country, that leaves us no choice but to hit the air frequently. I have been using 2 different bags to carry all my various toiletries and wanted a way to combine everything. I ordered 4 different bags to check out. There were two clear front runners, this was one, but ultimately, this one won out, and I returned the other 3. This badmamajama is large enough to hold full size products or a lot of smaller ones. Once I got it all loaded up, it weighed a ton. HA! But at least everything is in one bag to take in and out of the suitcase, and set up wherever I happen to be staying. It has a strap that is detachable, two side pockets on the outside, and side zipper pockets for holding slim things. 
Light bulbs. Can you believe how hard it is to find just a normal incandescent light bulb these days? It's like trying to find a unicorn. We are not fans of the LED bulbs. I don't know who's testing those things that says they last 9 years. I highly doubt we've had them last 9 months. (end of rant) We ordered these on Amazon for our lamps. 
I wanted a new devotional book and this one was recommended by a friend. I've really liked it, and shared it several times on IG. I've gotten a lot of requests for the link. This is a great little way to start your day off on the right foot. Another friend has this one, and I'm thinking I might want to get it too.
I also ordered these highlighters to use in it. They are great because they don't bleed through. They're a cross between a crayon and a highlighter.
I can't remember if this case has been shared or not, but I love it. I was always afraid I'd drop my Airpods and break the case. I also worried I'd somehow miss my purse and drop them on the floor of the plane when traveling. This way I can attach them the inside and not have to worry about it.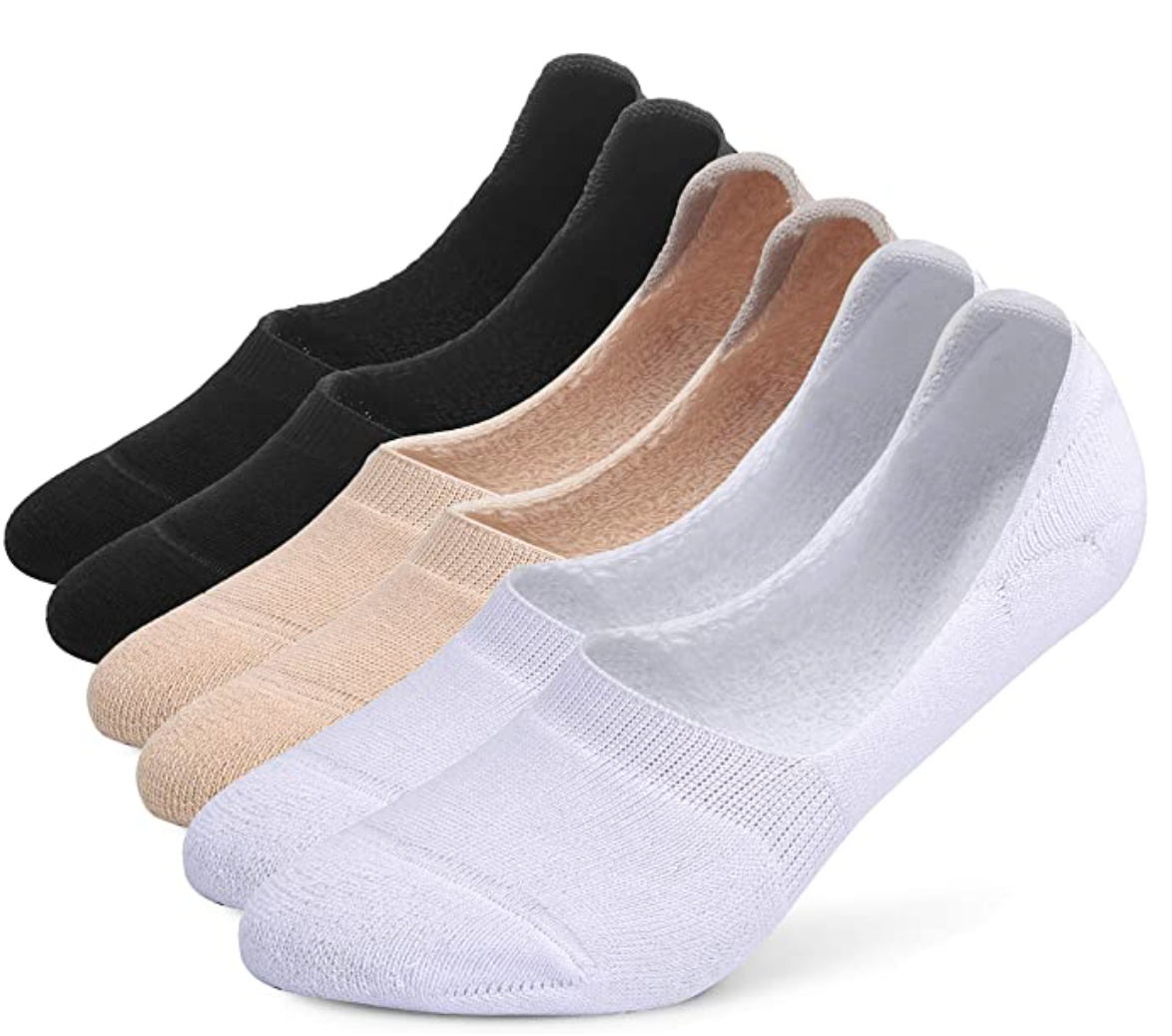 These are truly the best no show socks for slip on sneakers. they have the rubber grip inside the heel and stay up the best of any I've tried…and I've tried quite a few. They are very comfortable, and reasonably priced.
I like to change out my Apple watch bands. Ordering this kind on Amazon is so easy, and then there are choices. I liked this pack better in the picture than when they arrived. The colors were more muted and the white was more of a gray, so I sent this pack back, but I wanted to share them just in case you've been in the market. I'm still going to get another set.
SHOP WHAT I'VE BEEN AMAZONING [show_shopthepost_widget id="4423382″]
Check out Januarys Amazon post here.