Hey y'all! Well, I had no intention of spacing these two Accessory Trends for Spring 2021 posts this far apart, but here we are. In part 1 we looked at colorful beaded necklaces, statement necklaces, pearls, and statement earrings. Today we're going to look at sandals, cross body phone bags, and straw/market totes. So basically good stuff.
Flatform/platform espadrilles made an appearance last summer, and guess what? They are back. What's so great about this style, is that they make a great statement while allowing comfort at the same time. So basically, winning. The thicker, smaller wedge sole on these makes it so much easier (and safer) for walking. They are available everywhere, so there's something for everyone.
I'm kinda excited about this next one. Cross body phone bags! Aren't these cute? Once upon a time you only needed a place to carry your lipstick and a quarter for a phone call. Remember those days? LOL Now you carry the phone. These little bags are cute and convenient, and you can even drop them in your larger bag for travel. You can throw a few cards in it, and I'd guess a lipstick too.
Shop platform/flatform sandals [show_shopthepost_widget id="4395650″]
Shop phone bags [show_shopthepost_widget id="4395645″
The next trend I want to share is market totes and straw bags. Honestly, does anything say summer like a good straw bag? I don't think so. They are available in all kinds of price points, shapes and sizes. I feel like these have been around forever, but are definitely more mainstream in the last few years. I'm especially loving the Madewell version of my transport tote.
Shop straw bags and market totes [show_shopthepost_widget id="4395643″]
There are also some miscellaneous trends like, hair scarves, elevated slippers, water bottles, and of course hats.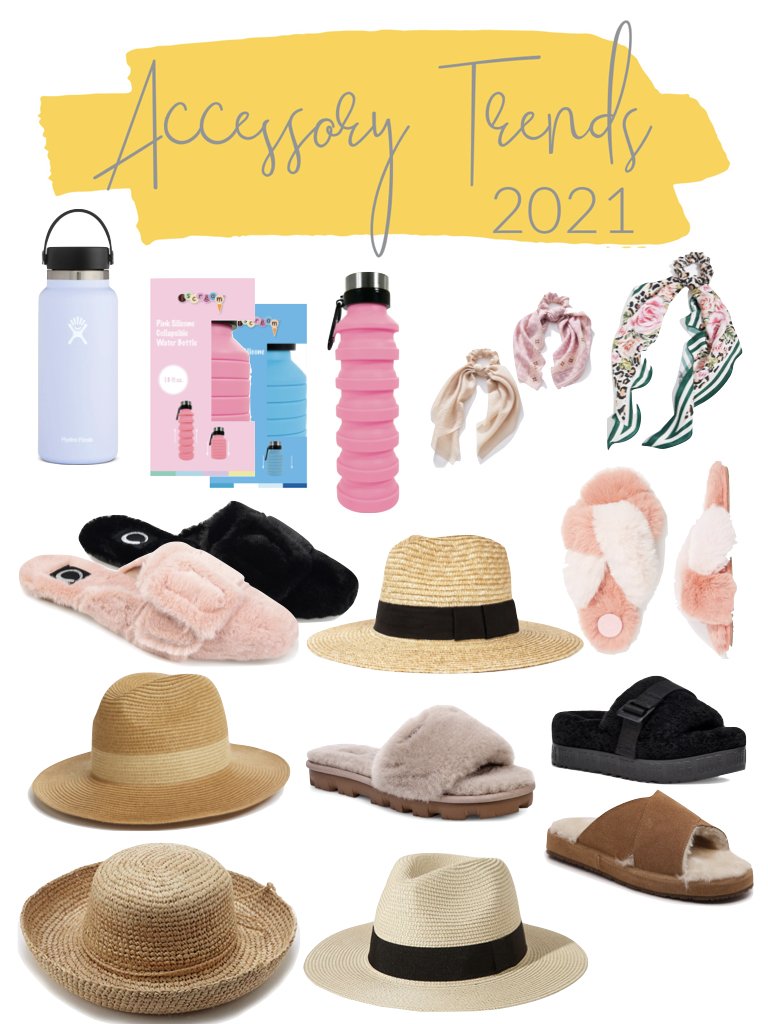 Shop hats, slippers, and misc trends [show_shopthepost_widget id="4395642″]
Now tell me which of these accessory trends for spring is your favorite? I love them all. What do you want to see me share or focus on? I'd love your input.