Hi friends! Who's ready for a new batch of Friday Favorites? As much as I love Fridays, this one is not my favorite. Katie goes back to school tomorrow and we will once again have an empty house. Womp-womp! This will come as no shock…I already have a ticket for next month to go to Nashville. I actually purchased it while I was there in October. HA!
I started using a couple of new hair products from Kenra recently. The clarifying shampoo, I've been using for a while, but the other two products are new. This is good, so listen up. 😉 The Dry Volume Burst is F A N T A S T I C. I've tried several volume boosters, and this is definitely my favorite. I had the best hair week ever this past week thanks to these. I spray the volume burst in my hair at the roots and then rub it in like dry shampoo (like you're shampooing your hair). It gives the perfect amount of lift and then I follow with a light spray of the Volume Spray. Seriously, this one, two punch is so good. Try it.
[show_shopthepost_widget id="4333051″]
As long as we're talking about hair, let me introduce you to my new styling toy tool. This is C O O L. It's a cordless flat iron from Gimme and it's currently on sale. Can I get an "oh yeah"? I've been loving using this with no tangled cord. It charges on the counter in this holder, and I also love the way it looks on the bathroom counter. So much better than having one laying there with a cord. The little silicone piece is for storage and carrying, or to cover when it's hot. I have a code you can use for 25% off. LISA25 It's good on anything on the site. They have the best hair ties, aka ponytail holders and new hairbrushes, that I'm also using and loving.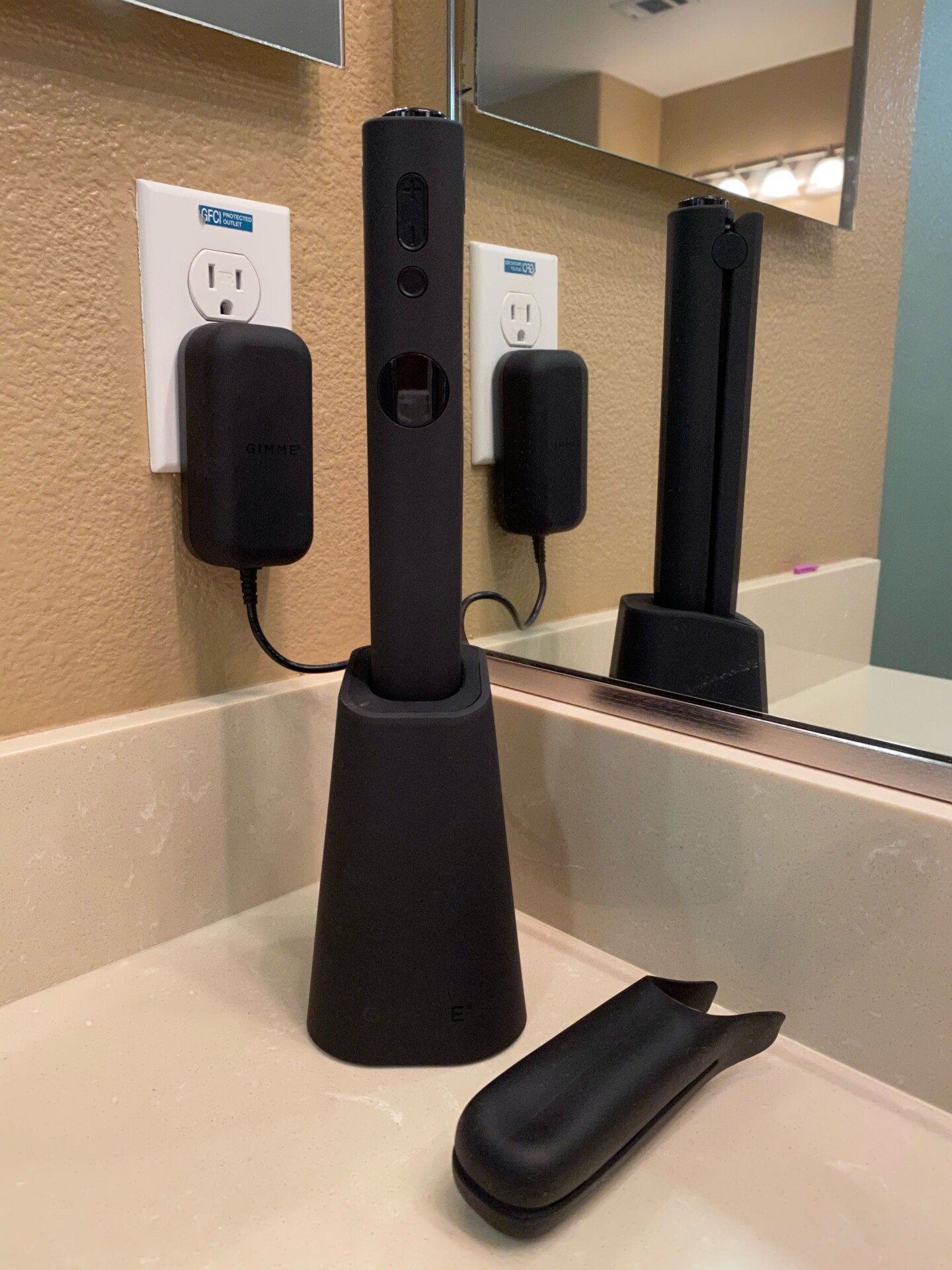 It not a big secret that I like quite a few of the Quest products. I share them kinda frequently on my IG story. They're a little pricey IMHO, but this week they are on sale at Target, buy one, get one 50% off. I ordered all of these. I've had the PB cups before and they are crazy good. Yesterday I ate one of the Chocolate Peanut Butter Hero bars, and it was super yummy, and Katie and I tried the Nacho Chips another, also very good. The chips are honestly stupid expensive for what you get, but if you try not to eat chips and have a hankering for them, then it's worth it.
SHOP THESE SAME QUEST ITEMS HERE[show_shopthepost_widget id="4333125″]
I was cruising the Marshall's website the other day and rounded up some things that caught my eye. Some of them are big brand names for a much better price. The Marshall's website is just like the TJMaxx site, in that things sell soooo fast. You definitely can't wait around, you have to strike while the iron is hot.
SHOP THESE MARSHALL'S FINDS [show_shopthepost_widget id="4333155″]
Have a great weekend!!!