If you're at all like I am, you hate to buy something and then waste it. I love getting pumpkins for my porch in the fall, but then what do you do once Halloween and Thanksgiving pass? Last year I took my "stack" and made the cutest snowman, so today we're transforming those fall pumpkins to winter.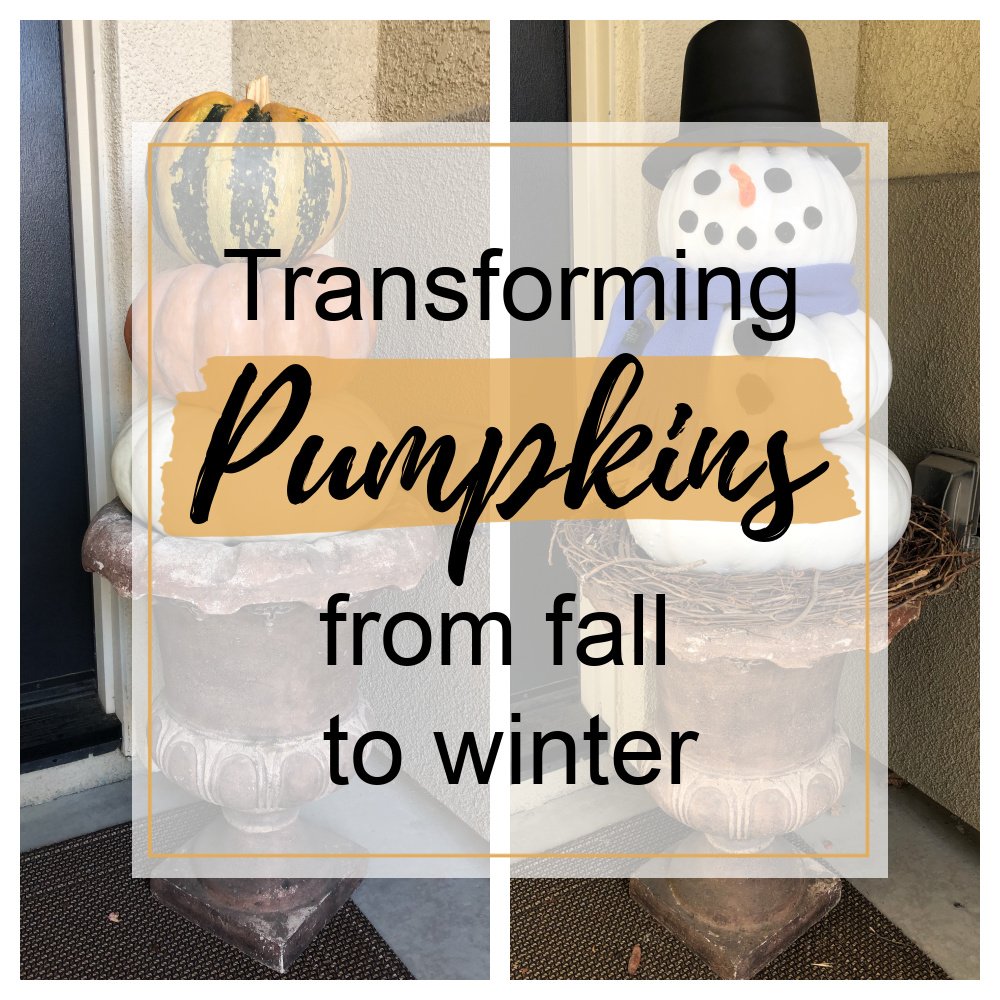 This really couldn't be any easier, and the end result is super cute. If you have kids or grandkids, I think they'd get a huge kick out of helping make the transformation.
What you need:
3 pumpkins in descending sizes
white spray paint
glue gun
black craft foam, felt or google eyes
orange pipe cleaner
Optional items:
scarf
hat
orange felt
I took my pumpkins outside and sprayed them all white. It takes several coats.
Then stack them on the ground or a pot if you want them raised higher.
I found the perfect black foam hat in with the Christmas crafts at Hobby Lobby, and still had one of my kids little flannel scarves.
Trace a quarter or the equivalent appropriate size for your pumpkin on the black foam, and cut out to use for eyes and mouth. .
Using an orange pipe cleaner, fold it in half, twist and bend at the end to form a "carrot" nose.
Using the hot glue gun, attach all the pieces to your pumpkin.
I bought a bag of black pom-poms to use for the buttons, and they were darling.
If you live in a cold weather climate, your pumpkin could last all winter…or until you get sick of looking at it.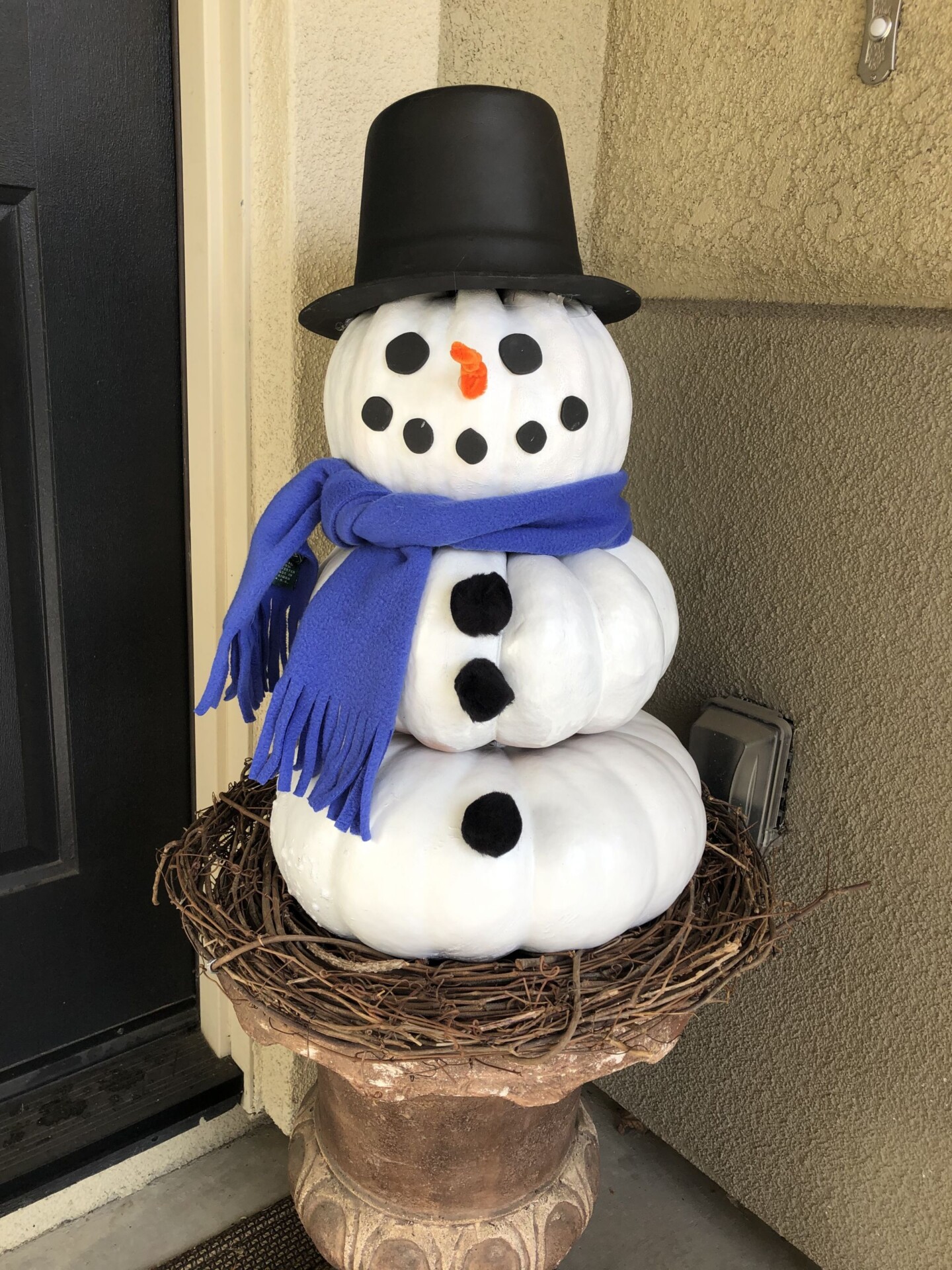 The options are only as limited as your imagination. Add presents sitting at the bottom for Christmas, and a sign, or make different size stacks to make a snowman family. Add lights around the base for some sparkle at night. Stand a sled up behind it. Use your imagination and make it your own.
Let me know if you try it.