It's hard to believe I've been in Nashville for two whole weeks. The time has flown by. I've had the best time (like I always do), and hate to see it end. Some of you may not know that we plan to retire here, and I can't wait for that to happen. But for now, let's talk Friday Favorites this and that.
Last night I got to meet my gal pal, Kellyann from This Blonde's Shopping Bag for dinner. If you've been around here for very long, you know she and I are the best of friends, and we have a "blog gang" we travel with. Well her son is going to be moving to Nashville, [HOORAY] and so they are here to show him around. We met up for dinner, and today we are meeting another blogging friend we know through Instagram. Watch our stories and we'll bring you along.
I ordered the Fake Awake Eyeliner from Tarte recently, and love it. You apply it to the waterline on your lower lid, and it immediately brightens our eyes.
I should call this Friday Favorites a beauty edition, because most of what I have to share falls in that category. I also recently tried the Clinique Cleansing Balm. Honestly, I never thought I'd like a "cleansing balm", but I'll be the first to admit, I was WRONG. I L O V E it. Not only does it do a fantastic job of removing makeup, I just adore the way it feels going on. It literally feels like it just melts the makeup right off of your skin, and leaves your face soft and clean.
What do you use to put on your foundation? I've tried my hands, sponges, and brushes. Brushes are by far my preferred method. I've seen other bloggers using Artis brushes that look similar to a hair brush, and wasn't really sure about that. I received one to try, and I. AM. A. FAN. I'm actually a huge fan. I love this new style of brush. It applies foundation so smooth and flawlessly, and as stupid as this may sound, it's fun to use.
These aren't cheap, but they are definitely worth the investment, and they'd make a great gift for the girl who has everything, or is passionate about beauty products.
Now for a non-beauty thing or two…or five. These small kitchen appliances are on a killer deal at Macy's. They're all on sale for $19.99 and then have a $10 rebate, so you get them for $10 each. These would make great wedding gifts, graduation gifts, gifts for college kids, or a young adult getting set up in their first apartment. They are also perfect for adding to your own small appliance collection.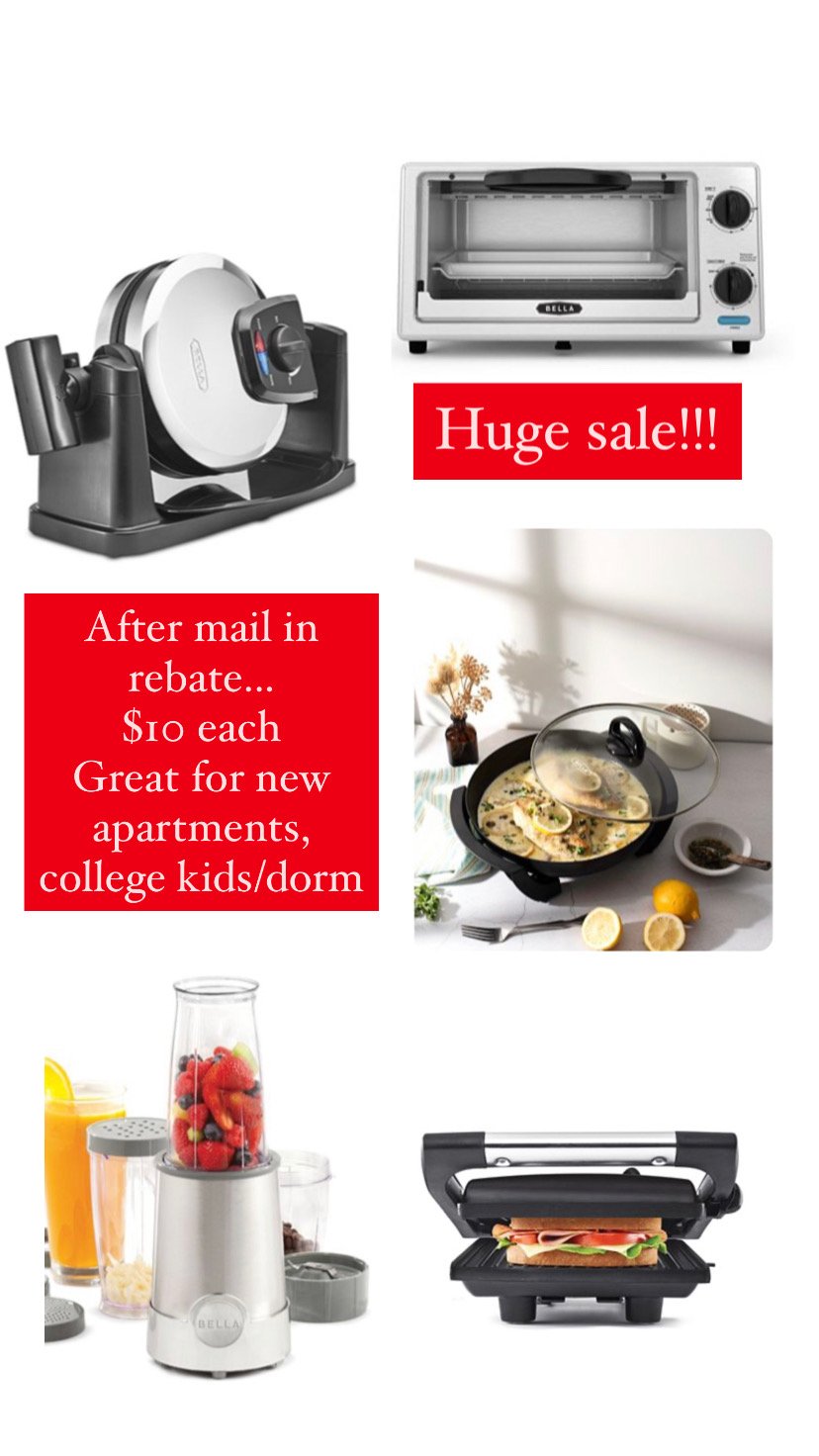 [show_shopthepost_widget id="4226517″]
As long as we're talking sales. I stumbled on a bunch of purses, mostly Tory Burch, on sale for 40% off. I've been hearing speculation that we all need to start our Christmas shopping early because shipping could be an issue this year, with all the online sales due to Covid.
[show_shopthepost_widget id="4226524″]
Zulilly has some Kendra Scott pieces for a great price. Here are three that I personally own and love.
[show_shopthepost_widget id="4226532″]
I think I'll wrap it up for this week. See you Monday from back in California. You can shop all of the items in this post below. Thank you so much for shopping through my links. I make a (very) small commission when you do. It doesn't cost you anything extra, but helps me to fund this here blog.
[show_shopthepost_widget id="4226533″]