Hi guys! I hope your week is treating you right. Mine is going by fast. I'm not sure if I've told y'all, I'm headed to Nashville Friday for a few weeks. I doubt if I even have to say I'm excited. Today I've got a gorgeous new animal print blouse with beautiful details to share with you. It's from a new to me designer, Sara Campbell. Her site has some stunning pieces you should check out.
I swear I thought it was silk when I put it on, but it's actually polyester, a really nice quality polyester. The details on this top are really gorgeous. It has a placket that covers the buttons, and I always think that's such a nice touch.
The tie at the neck can be worn at least 3 ways, and I'm sharing all three with you. In the first photo I tucked them in the blouse, and you'd never even know they were there. In the above photo I just tied them in an easy, loose knot, and in the photo below I tied a beautiful bow at the neck.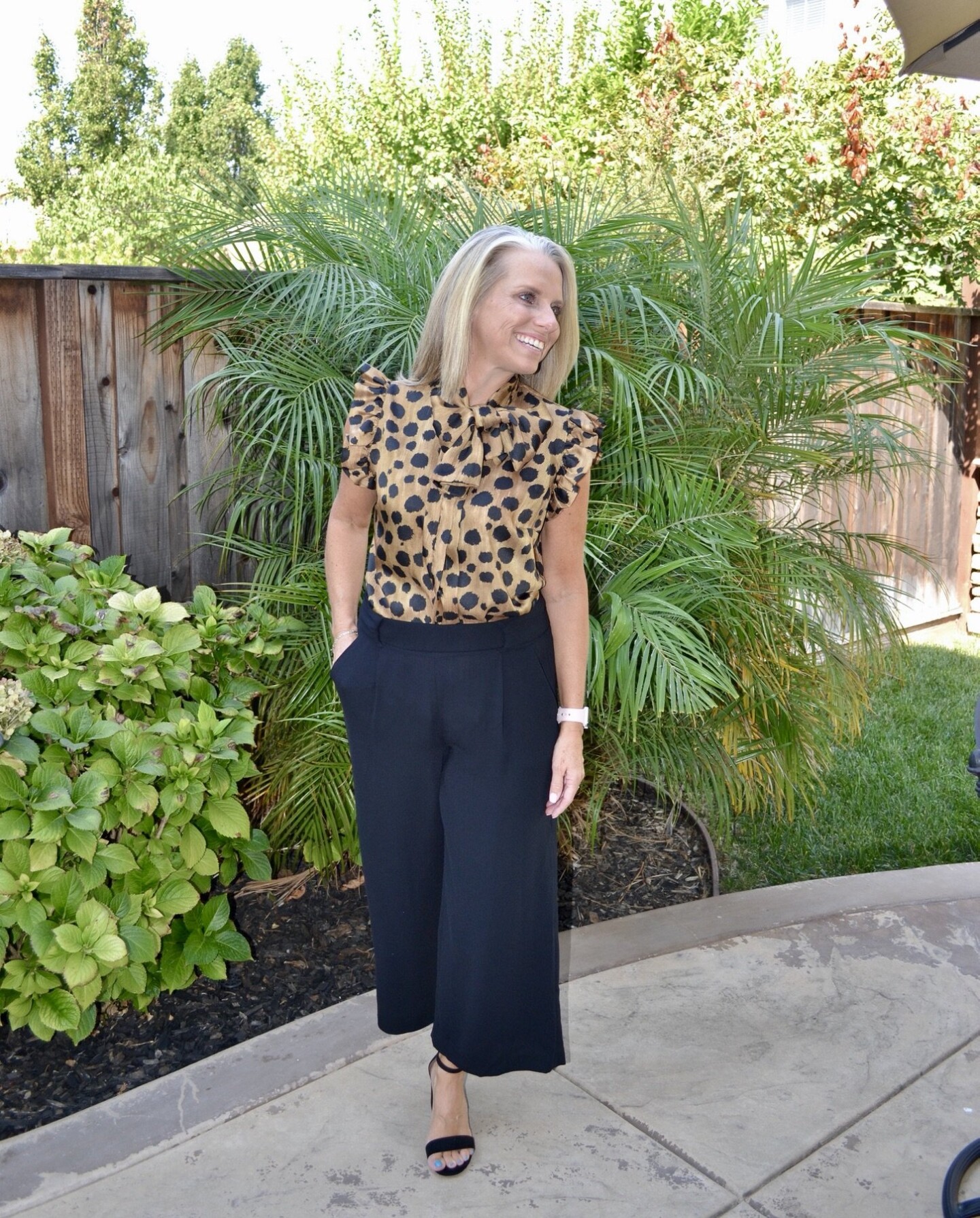 My favorite detail is the ruffle on the sleeves. I love a little ruffle on a sleeve. I think it's just such a sweet touch. While I chose to put it with these cropped wide leg pants, it would look terrific with a skirt. I also think you could easily dress it down slightly with jeans and maybe some heels. A perfect look for date night or girls night, and maybe throw a leather jacket over your shoulders.
If you're looking for some beautiful pieces, you won't see coming down the street, check out Sara Campbell.
My pick from last weeks link up was Tatiana form My Fabulous Fifties. Her sporty chic look is fabulous.