Seriously friends…How can it already be the end of August? I really feel like 2020 has been the year that wasn't. All the memes are so right, and thank heavens laughter is the best medicine! Every single week I sit down to do a Friday Favorites post, and every single week I can't remember what I have and haven't shared. #anyoneelse Sooooo, if you catch me re-sharing, it's one of two reasons. I either really, really love it, or I just downright can't remember what I already shared. LOL
Let's kick things off by talking about some S A L E S . You know that's one of my favorite words.
Y'all know I am a huge fan of Victoria Emerson bracelets. Honestly, I wear one every day along with a pair of Nickel & Suede earrings 99% of the time. BTW…N&S has a bunch of summer earrings on sale. Back to Victoria E. These two freshwater pearl bracelets are some of my favorites, and most worn. For the life of me, I don't know why I waited so long to get them. Anyway, they are part of the sale along with a lot of others for 40% off, and some as low as $9.97
Check these out! They're new and I think they are so cute. I love changing out my Apple watch band. Let me say again, that I also love my Apple watch. If you want to read my review of it, click here.
THIS TEE! I love it. I've been on the hunt for a graphic tee for months. Sounds easy enough, right? Yes, it should be, but I'd find one and then never pull the trigger. Well not this time, and I'm so happy I finally did it. I wore this on vacation, and yesterday I had it on again. I got compliments everywhere I went. Amazingly, it's still in stock in some sizes. My jeans are from Target, also still in stock in all sizes, and 20% off today. If you've been thinking about trying out the straight leg trend, these are a great way to dip your toe in the water.
Ready for more good news? My sandals that I [you guessed it] LOVE are on sale for 25% off too. Again, these get complimented all the time when I wear them.
If you're thinking I'm really cool because my sunscreens rhyme, you'd be right. HA! I feel like I'm becoming some kind of sunscreen guru. I'm trying several different brands right now, and I'll be sharing more soon on IG. Both of these worked great last week at the beach. The Coola is part of the Nordstrom sale, so there's still time to grab some. The Tula goes on your face really nicely and absorbs well. It's also a pretty yellow color, so there's that. It's not heavy and doesn't leave my skin super greasy. I have combination skin, so I have to really be careful about face sunscreen. I like this Tula. You can use my code COASTTOCOAST for 15% off.
You're going to want to sit down for this one….
I read a book! Y'all know I'm not a reader, but I always take a book on vacation, and I always like reading it. This one is number 1 in a series of 3 and I'm ready to start number 2. If you're looking for a good, light summer read, look no further. I've read several Elin Hilderbrand books and liked them all.
And I just have to share a few vacation photos. I wish I was back, floating in the pool with these two today.
Three Richardson women.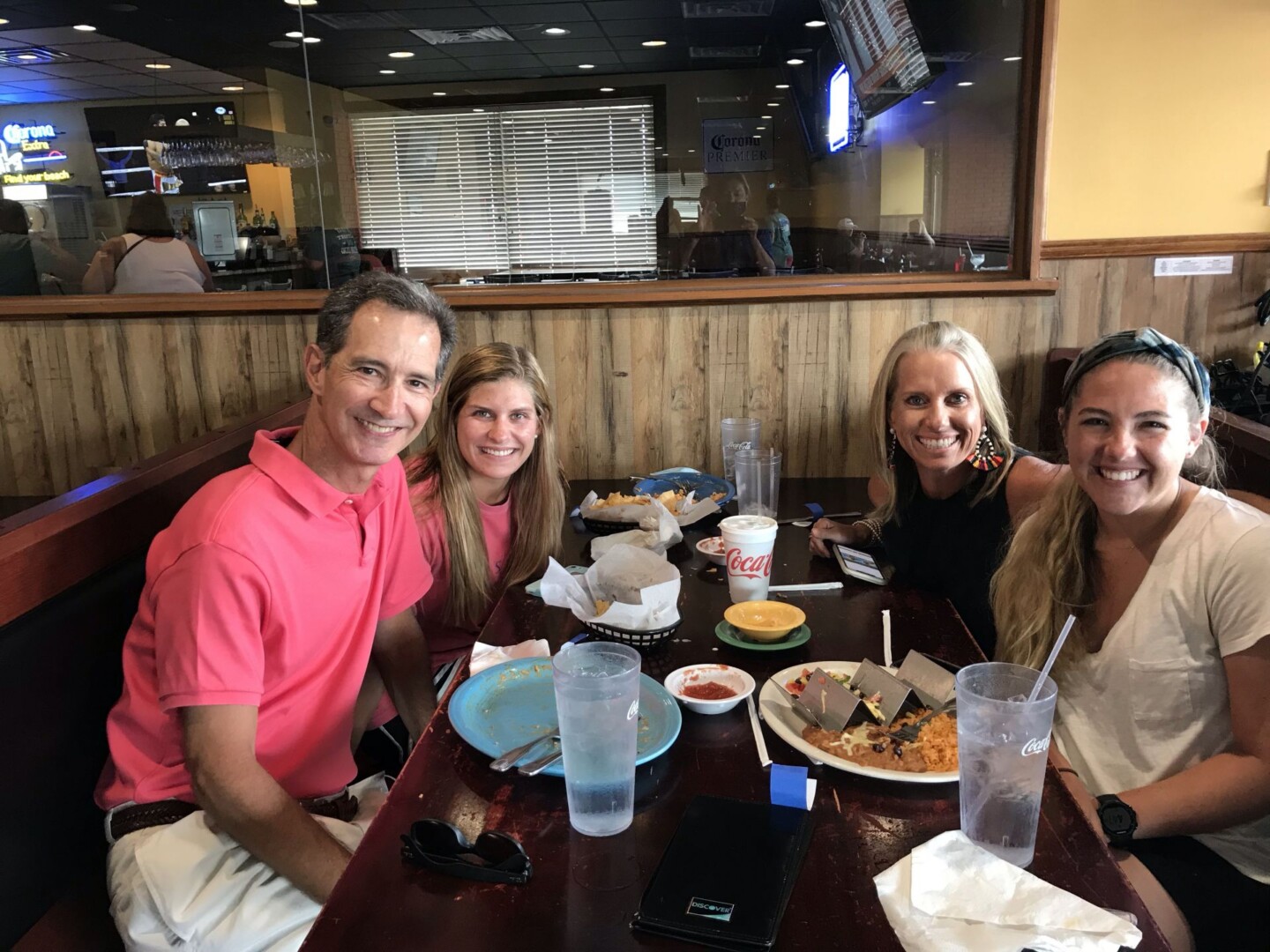 Our sweet waitress took this for us. We were grabbing dinner before we took Erin back to the airport.
SHOP THIS POST [show_shopthepost_widget id="4158291″]