Sometimes we just want that healthy glow, and when it's not sunny or warm out that can be a challenge. Lucky for us there are a lot of bronzers on the market that can give us the illusion of sun-kissed skin. What we have to be careful about it not aging ourselves, or making it obvious we've been using a product to help with that color, so let's look at some tips for using bronzer.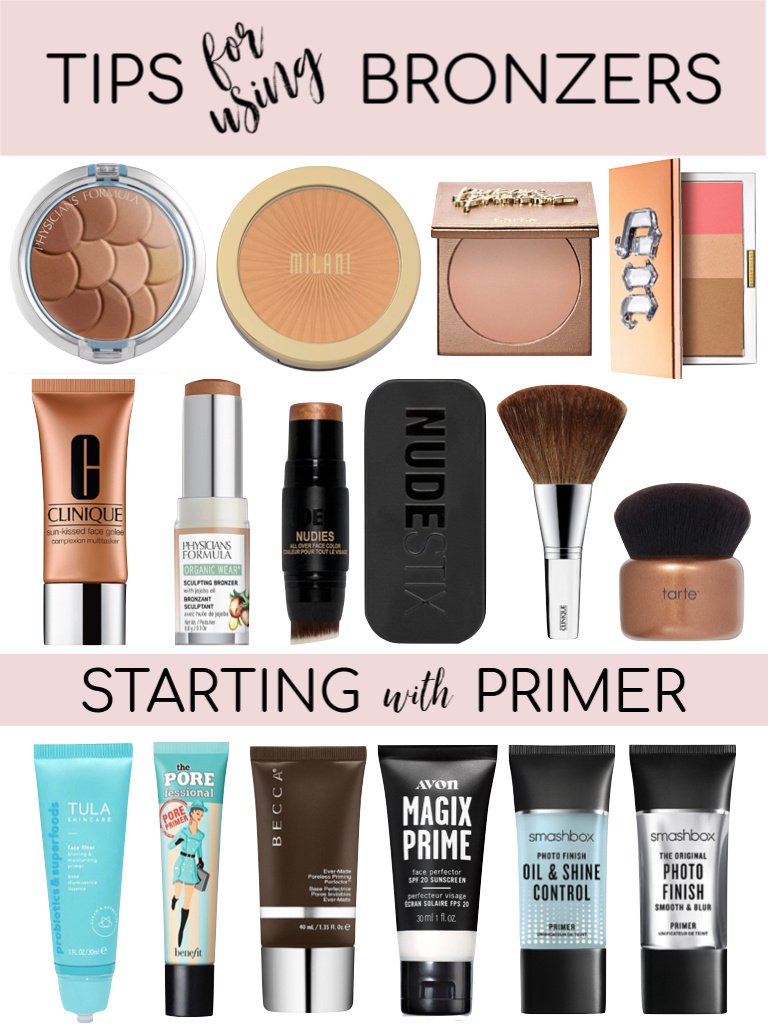 Tip #1: Don't coat your entire face
What we don't want is to look like we fell asleep in the sun and woke up all kinds of sunburned. What we do want is a natural, sun-kissed look. How do we achieve that? By applying bronzer where we would naturally get sun, like the forehead, cheekbones, and top of the nose. When it comes to bronzer, less can be more. Don't get over zealous with that bronzer brush.
Tip #2: Don't use a shade that's too dark
Find the right shade of bronzer. There are so many options, and not the same one is right for everyone. What we're hoping to achieve is a healthy glow, not a sunburn. For best results try a bronzer that's one or two shades darker than your normal skin tone. If your bronzer is too dark, your skin will look overdone and fake.
Tip #3: Use the right formula of bronzer.
Most bronzers are powder, but did you know it also comes in a liquid or cream variety? If your skin tends to be dry and/or flakey, consider a liquid form of bronzer to achieve a dewy look.
Tip #4: Don't skip primer
What is primer? Primer creates an extra layer between your skin and makeup. They help makeup last longer and even out and smooth the surface before your other products. My favorite primer has been Avon Magix for years. Not only does it prime, it has a mattifying effect and contains sunscreen. Primer also fills in fine lines and large pores which keeps foundation, powders and bronzer from filling in those pesky lines.
Tip #5: Don't over do the shimmer
You know I am a fan of the shimmer. Even though I've read various things that say over a certain age, shimmery cosmetics shouldn't be used, I still like them and use them. I think it's a matter of personal preference, but I also think you have to be careful not to go overboard. If you go with too much shimmer, in a few hours you could find yourself looking sweaty and oily. Definitely not our goal. If your applying bronzer only as a highlighter on the cheekbones, then a little shimmer is A-OK.
You can shop for bronzers and primers below, then apply these tips for using bronzer. If you are interested in my everyday makeup routine, check this post. After looking at it, I can see I need to do an updated post, since some of my products have changed.
[show_boutique_widget id="934201"]