Hi people!!! The first full week of 2020 is in the books, and it's time for Friday Favorites. Y'all, I have to go back through FF's from the last few weeks almost every time I write a new one. I can't remember from week to week what I've shared. What does that say about my poor little brain? I know what my mom would tell me. "You just have to much going on." I sure hope that's what the explanation is. HA!
Raise your hand if you can relate!
A few weeks ago I shared on my IG story some of Katie's baby clothes and a little collar that had a stain I didn't know about when I put it away. I treated it with a couple of different spot treaters, but couldn't get it all the way out. I bought this OxiClean and guess what. It did the trick. I'm a fan.
Ever say it's the little things? Well, it truly is. New silicone baking mats are a little thing, but they make me so happy. If y'all could have seen mine that these replaced, you would probably have been disgusted. I know Kent was. When your husband comments on how bad they look, you know it's B A D.
I bought this a while back and I'm finally getting around to sharing it. It.Is.Awesome. I hate putting masks on and getting my hands all nasty. This brush makes it so easy and makes them go farther. Double score. I gave them to Katie and Erin in their stockings too. Right now you can get them on TJMaxx's site for a great deal, but Amazon has them as well.
Monday I shared why I'm trying natural deodorant and a giveaway. Go HERE and read the post to find out more.
Y'all know one of my favorite things to share with you is comfy, cozy clothes. Y'all also know that I find a lot of good options at Aerie. Honestly, I think I could wear something from them every single day. This hot pink turtleneck sweatshirt is one of my favorite fall purchases. I love the color, I love the style, I love the weight, I love the length…I just plain old love it, and it's currently on sale for just under $20 and not the only Aerie item that made Friday Favorites.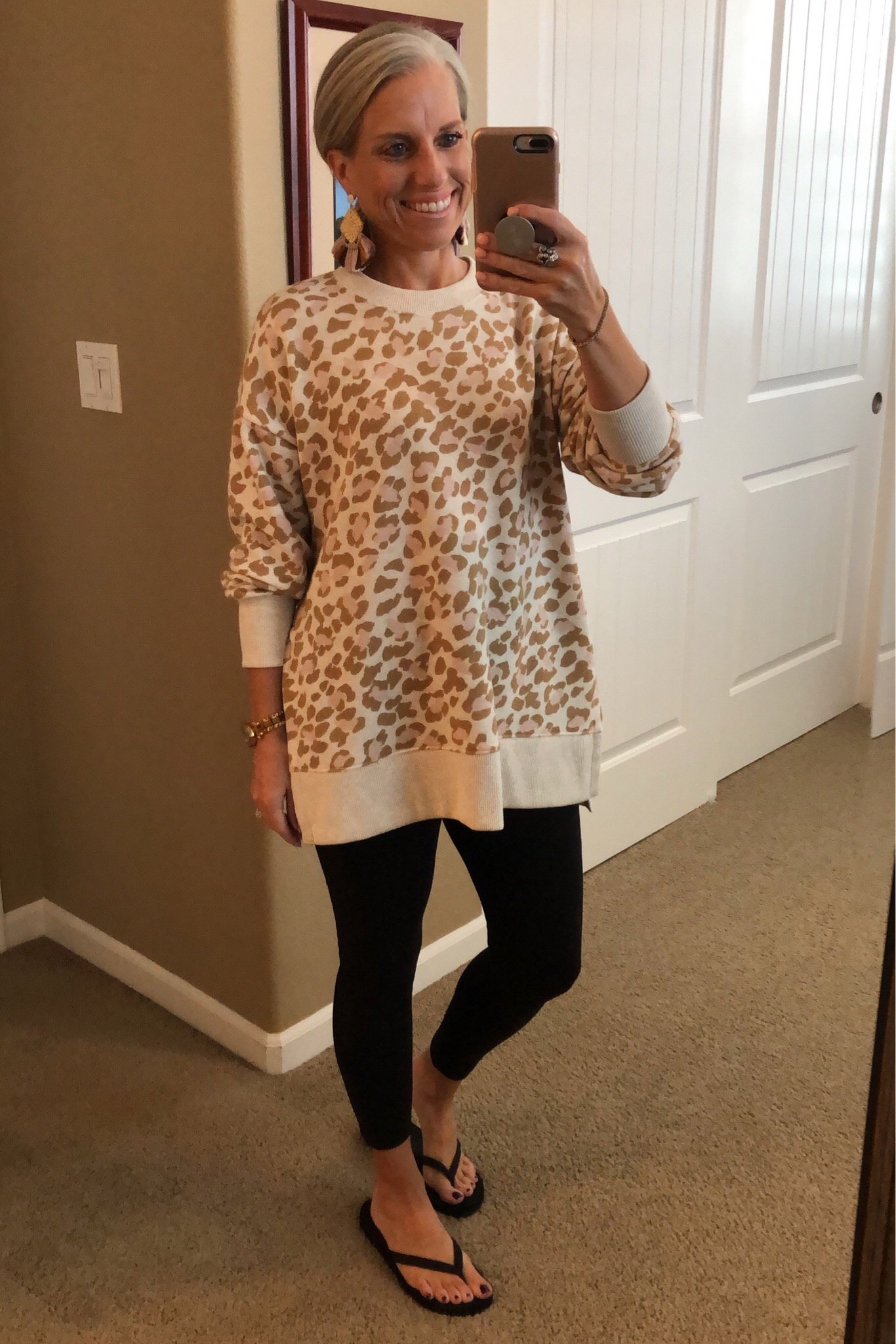 This leopard sweatshirt is another favorite that I wear all the time. It's also on super sale for less than $20. If your size isn't available online, I was in our store last week and they had a ton of them in stock.
All of these sweaters are on sale for a little under $18. Now is the time to grab these. There are a lot of colors still in stock, they're super soft and go great with jeans and leggings.
SHOP THESE FRIDAY FAVORITES [show_shopthepost_widget id="3875593″]
 Have you signed up to receive posts by email? Just scroll back up to the top and fill in the box on the left above my picture. I'd also love it if you'd follow me on Instagram, Facebook, Pinterest and Twitter. Just click the little icons below or the links in blue above and thanks a million!