Hi my friends! First off, if you're new and visiting from Beverly's blog, WELCOME! I'm so glad you're here. Second, happy Friday, and I say that with major excitement! Katie is coming home tomorrow morning. YIPPEE!!! For my Friday favorites today, I've gathered up some of what I'm loving lately. If I love it, I'm thinking you just might too.
I'm also very happy to introduce you to a new blogging friend today. Not as much new to me, but she might be new to you. We met on Instagram and I've loved seeing her and her great style. She's cute as a button, a fellow southerner (from North Carolina), and the lucky grandmother to one little cutie. I hope when you're done reading this post, you'll pop over to Beverly's blog and say "hi" and tell her I sent you.
Now let's see what I'm loving lately.
I was lucky enough to win these slippers last year. #luckbealadytonight
I've been wearing them nonstop for the last couple weeks around the house. They are a great alternative to their more expensive cousin the UGG version. They're warm and comfy. Everything you look for in a slipper. These would make a great gift. #winkwink
I found my hot pink sweater on major sale and in stock in almost all sizes. I love v-neck sweaters. They are so flattering. This sweater is made of a kitten soft knit, and you know how I feel about that. These booties are also on sale, even better than they were during the Nordstrom sale.
These two are two products I had been thinking about trying for quite some time. Well I finally ordered them and I'm happy to report that they are AWESOME. First, the dry shampoo. I've been using dry shampoo for a while and tried several brands that are all well and good, but I will have to say, I think this one is the real deal. Numerous bloggers swear by it. Here's what the product description says and I'll second it. "Fast-absorbing powders soak up oil and sweat while our patented Healthy Hair Molecule (OFPMA) helps you remove the powders easily from hair, resulting in actually clean hair. Odor neutralizers and time released fragrance keep hair smelling clean."
The Dry Volume Blast is a game changer. Let me say that again, a game changer! When I wear my hair curly it tends to go kind of lifeless pretty quickly. Well now that I've found this, it gives my hair a little "grit", the curl stays better, and it really does help to add volume, just like the description says.
I've been eyeing these blankets for some time. I am a huge fan of all things Barefoot Dreams. I have 3 of the cardigans, and now I finally have one of the blankets. Let me just tell you that this baby is
S O F T! If you stop by to see me any night after dinner, there's a pretty good chance you'll find me curled up in the corner of the sofa, in my favorite pj's (see below) with this blanket on me. I found a pretty good selection for a huge price reduction (over 50% off) that will make excellent Christmas gifts. [show_shopthepost_widget id="3811426″]
Now for the aforementioned pajamas. I've been wearing the sleep camis from Soma for some time. I love that they are almost like a shelf bra, but not at all binding. Even though I'm small on top, I prefer to have a little "security" feeling. I recently got a pair of the Cool Nights pajama bottoms. (you can see them slightly in the blanket picture) and now I'm sold. Not only are they made of the most wonderful stretchy cotton, the ankle length is perfect as a regular length on me at 5'3″. #shortgirlhack I have every intention of ordering the red top and darling red and white bottoms for Christmas.
Soma also carries…wait for it…Barefoot Dreams. These poncho wraps have my name written all over them. Not only do I love to wear one with my pj's, but they are absolutely perfect for travel.
PS – The panties are T-Rific. No VPL, even with leggings and even more important, NO wedgies. #aintnobodygottimeforthat
SHOP SOMA FAVORITES HERE[show_shopthepost_widget id="3811450″]
I'm hosting two different GIVEAWAYS, and I'd love for you to enter.
Enter for a chance to win 50% off a pair of JORD sunglasses HERE (read post here)
Enter for a chance to win your choice of a Smile Brilliant teeth whitening system or Ultrasonic Toothbrush HERE
Don't forget to pop over to Beverly's blog and see the holiday outfit she's styling today. I have no doubt you'll like it and you'll like her. Helping each other find new blogs and blog friends is just one of the many things I love about our community.
I hope you'll sign up to receive my posts by email. Just scroll back up to the top and fill in the box on the left above my picture. I'd also love it if you'd follow me on Instagram, Bloglovin', Facebook, Pinterest and Twitter. Just click the little icons below or the links in blue above and thanks a million!
AND ONE MORE THING….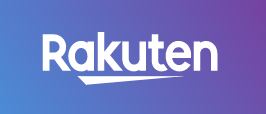 Before you do any holiday shopping…Are you using Rakuten? (formerly eBates) They offer cash back on certain purchases/websites, and it's no extra charge to you. I've been using it for a while, and love getting a nice little PayPal "check" from time to time. Use my link HERE and then you will also have a link to share. For everyone who signs up using your link, you earn $25. How's that for easy peasy money?
Linking up for