Three posts in a row friends. Who am I? It's November 6 with Style Six, and one thing about having a lot of time to kill in an airport is being able to get some posts done ahead of time. I'm still flying a little high from an absolutely wonderful weekend with these girls right here.
Y'all! I've said it before, but I have to repeat myself. If you'd have told me a few years ago that I would meet up for a weekend with a bunch of women I only knew through the internet, I'd have told you you were out of your ever lovin' mind. Talk about stretching and growing. (which I know I did this weekend just from all the eating…LOL)
The majority of our time looked a little something like this. Laughing, laughing, and more laughing!!!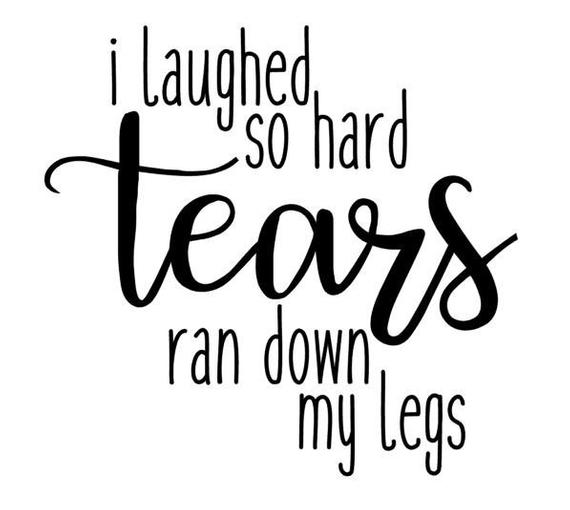 Laughter is such a gift, don't you think? I love to laugh! I love little inside jokes. I love it when you have quotes that only "your people" will understand. I love when you can just look at someone and they already know what you're thinking.
This is the second year the six of us have met for a long weekend. Last year we went to Nashville (you can read all about that here if you missed it) and this year we hit Austin, Texas. This was my first time to be in Texas that I wasn't just sitting in an airport. We stayed on Lake Travis and it was so beautiful. The weather was absolutely perfect. Andrea found us the most wonderful little cabin in the woods, and had these great custom tees made for us. Naturally she also thought of the cutest leopard earrings.
Seriously, we laughed a lot. We also shared a lot. We were able to encourage each other with the different places we are in life. Share stories, and just enjoy some much needed girl time.
I'll share more of our shenanigans with y'all soon….like our day trip to Waco, which was so much fun. That's all for now November 6 with Style Six. Link up your favorite fashion/beauty posts with us below today and every Wednesday.
SHOP OUR CUSTOM TEES AND EARRINGS HERE[show_shopthepost_widget id="3787422″]
I just want to say "Thank you" for stopping by and reading my little corner of the internet. I really appreciate you taking time to do so and leaving comments. Getting to know so many friends through this here blog is just an amazing blessing. If you're like me and can't remember to always read, just scroll back up and fill in your email on the left hand side to recieved posts by email whenever they're published. You can also follow along on Instagram to keep up with all my daily looks and life updates.