Hi friends! Welcome to this weeks edition of fast Friday favorites. I didn't want to leave y'all hangin' with no post. #imsureyoudbedevistated #lol The headliner is that I'm enjoying being in Nashville with my peeps.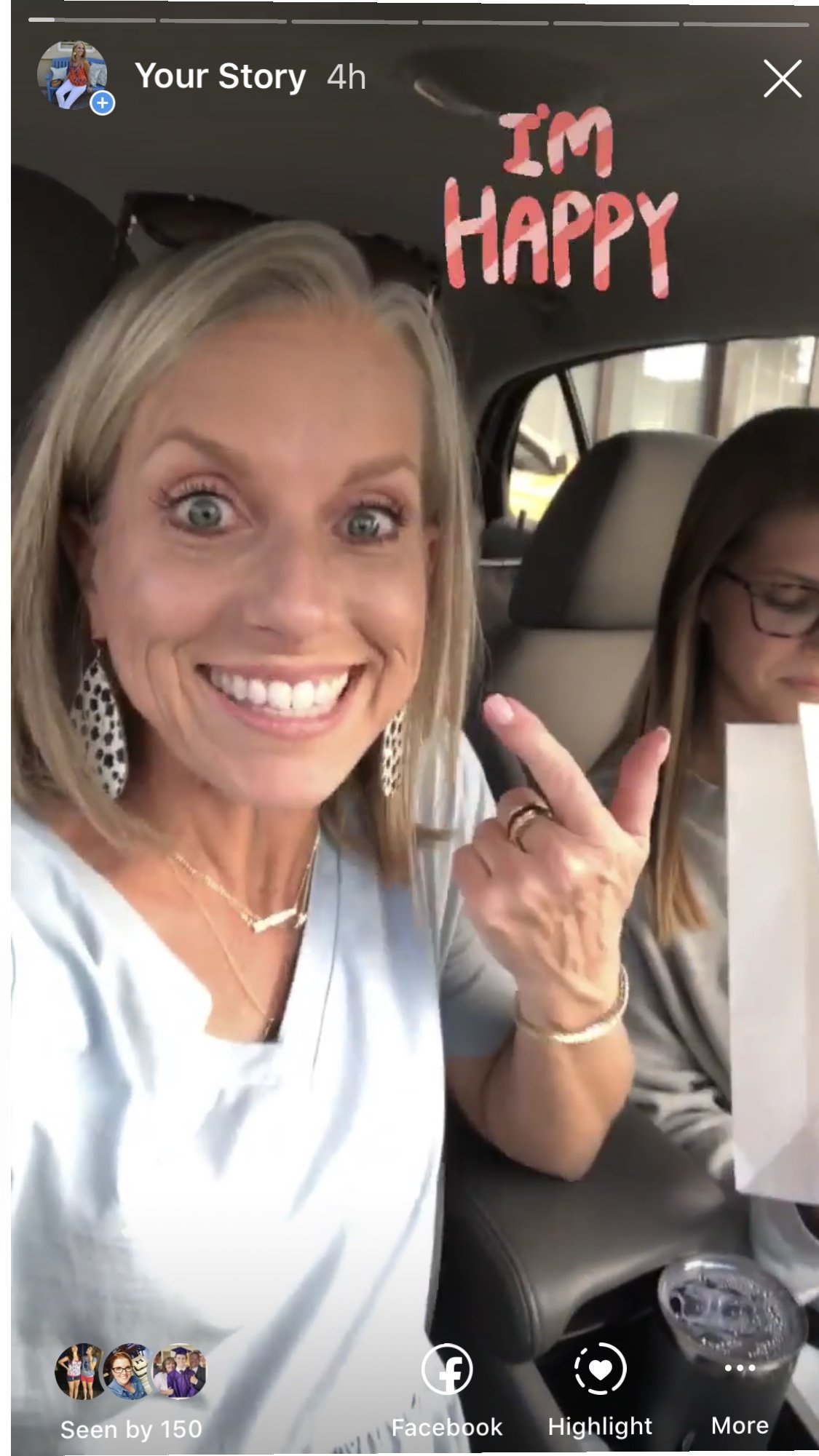 I didn't take an actual picture so I had to do the best I could with taking a screenshot of my story. I drove Katie to school yesterday so I could use her car and then picked her up in the afternoon. She had a really long day, 2 tests and a cantankerous professor. She asked for donut holes, and I was happy to oblige. Getting to drive her to and from school brings back some sweet memories, but is way more fun now than back in the day.
I ordered an air mattress and had it sent to Katie's apartment so I would have a place to sleep. I'm staying part of my visit with her this time. This mattress is pretty cool because it's up off the ground. I've slept one night on it, and it was good. I'm going to add a little more air tonight, but it's definitely better than other air mattresses I've used in the past and the price point is great.
Now can we just take a minute to talk about how cute she had it fixed for me when I got there…and a chocolate on my pillow. What a sweetie!
These girlies need a vacuum. They had one, but it quit working, so Amazon to the rescue, and it will be here today. I just ordered it yesterday. I read a bunch of reviews and finally decided to go with this Bissell. I'll keep you posted.
SPANX SLIMPROVED POWER PANTIES
I need new pair of compression panties, aka suck it in shorts. I love to wear these under all of my dresses to smooth anything and in lieu of a slip. I just feel more secure and sure when I'm wearing them. Zulilly has been offering free shipping and these are a steal of a deal.
BOGO IS BACK!!!
OKAY! Here's where you need to pay attention. #winkwink Victoria Emerson is having another BOGO. Remember how we feel about BOGO? We don't want this lame business that's buy one, get one half. No-no. This is straight up buy one, get one. #yesplease #christmasgifts #planahead
[show_boutique_widget id="876226″]
LINKING UP FOR…
I hope you like my fast Friday favorites, and if you happen to be new around here, I hope you'll sign up to receive my posts by email. Just scroll back up to the top and fill in the box on the left above my picture. I'd also love it if you'd follow me on Instagram, Facebook, Pinterest and Twitter. Just click the little icons below or the links in blue above and thanks a million!
SHOP THIS POST[show_shopthepost_widget id="3757106″]