Hey y'all and Happy Friday! By the time you read this, We will be on a plane this morning headed to visit Kent's mom. We had a 5:30 a.m. flight. Those are the worst! We had to get up in the middle of the night. I don't know about you, but when I know I have to do that, I wake up what feels like every 15 minutes. #goodtimes
This weeks Friday Favorites are made up of this and that. I think I'm going to quit numbering them because I always have to look and see what number I'm on. #howlazyamI
If you follow along on Instagram (and why wouldn't you?) you probably saw that we went to a Rodeo Parade Saturday. The weather was perfect for it and we had a fun time watching the floats, horses, fire trucks, etc…go by. Of course the cutest was when little kids came by. Love that. I wore this red smocked top that I bought what feels like forever ago (probably March) and in typical Lisa fashion didn't share before it sold out. I think it will be perfect for July 4th. The sleeves are a bit different for me, but fun, so I just decided to go for it. I found some good red options to link to below for you.
I'm feeling like a broken record, but I don't want y'all to miss these shorts. They are on sale for $15. Seriously, I'm about ready to buy a spare pair. I love them. They are so comfy and the length is perfect. I'm crazy abou the laid back vibe of the distressing too. While you're looking at this pic, take note of the flip flops. I can wear these and do a LOT of walking in them. They have a great arch support and are my all time favorites. This is the 3 pair I've bought.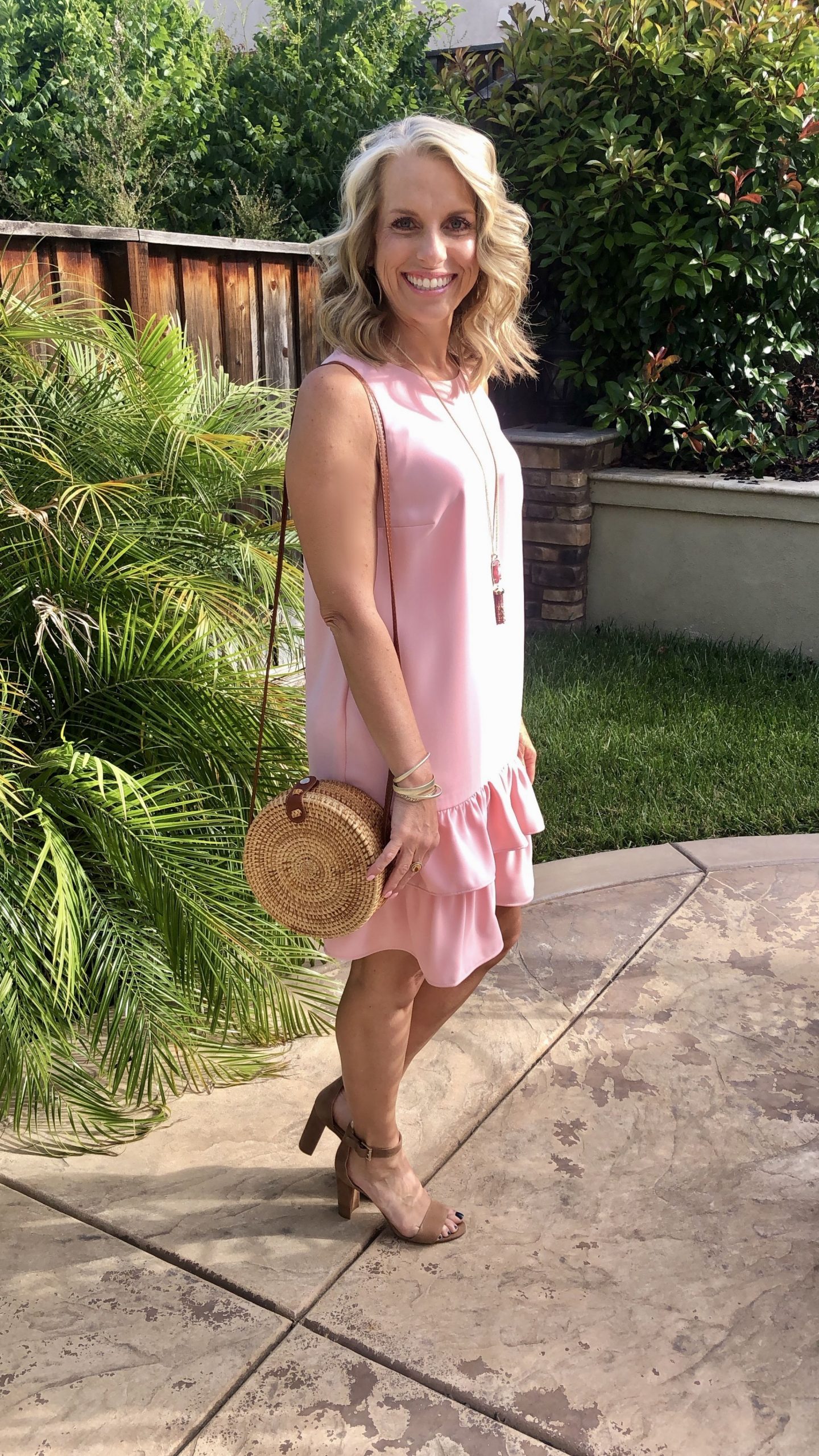 I bought this dress about the same time as the red top up top. I bought it to wear to a wedding. It finally got warm enough here to wear it last weekend. I got so many compliments. I can barely believe that it's still in stock in most sizes along with a black version, and they are both on major sale. If I didn't already have a black dress very similar from Loft last year, I'd absolutely scoop this one up.
I got another ROCKSBOX this week. I am loving receiving new jewelry to try. Seriously, it's so fun. You pay $21 a month, make a wish list, receive 3 pieces in your box to wear as long as you want, or wear once, send back and get something else. Your $21 is applied to any piece you choose to purchase that month. If you want to buy all the pieces in a box, you'll get an extra $10 off. Use my code COASTTOCOAST2XOXO for your first month FREE!!! #sponsored #rbitgirl
Okay y'all, that's it for this week. I've got to get to bed so I can get up in 30 minutes. LOL Not really, but it's going to feel like that. Have a great weekend!
If you aren't already, I'd love for you to subscribe to receive my posts by email. Just scroll back up to the top and fill in the box on the left above my picture. You won't get spammed, just an email anytime a new post is published, so you never miss out. I'd also love it if you'd follow me on Instagram, Facebook, Pinterest and Twitter. Just click the little icons below or the links above and thanks a million!