Don't you just love it when a friend tells you about something she loves and you end up loving it too? That's one of the perks of this whole blogging gig. Andrea got wind of these Meadowlark leggings and shared them with our little gang. I immediately got in touch with the guy there, and BOOM! I had a cute pair on their way to me.
Note: These leggings were provided to me in return for my honest review. Y'all know I shoot straight with you and wouldn't recommend something I wouldn't get for myself.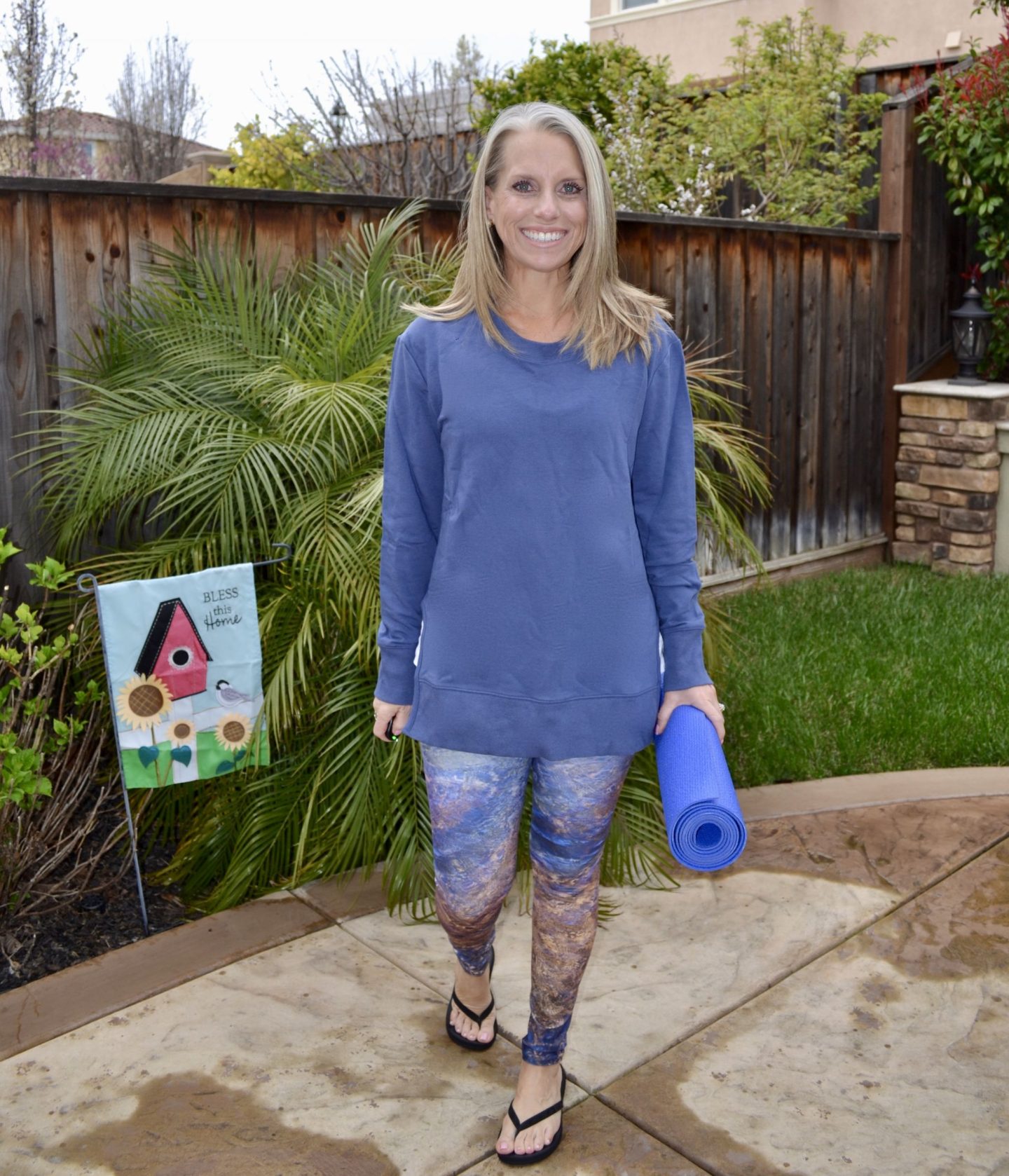 I chose these River Rock leggings that are quite a bit wilder than what I normally wear, but I was just drawn to them. I like to have fun leggings for working out, because let's face it #workingout. Anything I can do to keep myself motivated is a plus and a must.
I've been trying to pump myself up to try some yoga classes. It's something I've wanted to do for a while, but honestly, I'm kinda chicken to go by myself. If I do ever work up the nerve I've at least got some cute leggings to wear. These are actually called yoga leggings. They have a nice high waist (think Zella) that can be worn up or folded over. I like to wear it up. They are made out of a performance knit fabric that's 88% polyester and 12% spandex. They hug in all the right places with a slight compression feel and keep everything tucked in place. They are perfect for hiding any indiscretions (I'm looking at you cellulite).
After I took these pictures I wore them to run errands and was comfortable, but still felt like I looked cute and put together. I ordered this sweatshirt from Amazon to go with them and it's perfect. I originally ordered my usual small and it fit, but I wanted a little more room and length so I sent it back and got a medium. I like the oversized fit and it's oh so soft, which y'all know is priority numero uno for this girl.
These are the other two pairs I was considering. I liked that they had a camo feel.
Hop over to Kellyann's blog. She's styling another pair and hers are really cute too. So do you like to have fun workout clothes? I know I'll be wearing mine to Jazzercise when I visit my friend Dawn. Check out Meadowlark and let me know what you think.