Happy Monday friends! I've had this post planned for quite a while and finally decided it was high time. So many of you, like myself love to decorate and have been bitten by the tiered tray bug. They are so cute and fun to decorate and play around with. You can do them seasonally, themed or for holidays.
Not everyone feels confident in putting one together though and I'll admit when I first got mine, I wasn't totally convinced I'd be able to pull it off and make it look the way I envisioned.
So today I'm going to share a few tips and hopefully helpful hints to help you with your tiered stands.
Metal 3 tiered tray || Wooden 2 tiered tray
I currently have 2 tiered trays…well, really 3, but one isn't currently in use, and I'm thinking about ordering this one for my bathroom counter. The metal 3 tier is available on Amazon, but if you have a Hobby Lobby, you'll be able to score one there for half off if you watch the sales. The wooden one, I've only seen on Amazon and it's currently cheaper than it was a few months ago if you've been waiting.
Here we have our blank canvas all ready to be prettied up. Don't let it intimidate you. For these stands, more is more is the most accurate way to think.
A great place to start is just by looking around your own house, in the cabinets, and on shelves for small objects that will fit nicely on the tiers of your tray. Think mugs, candles, small pictures, wooden blocks, plants, etc…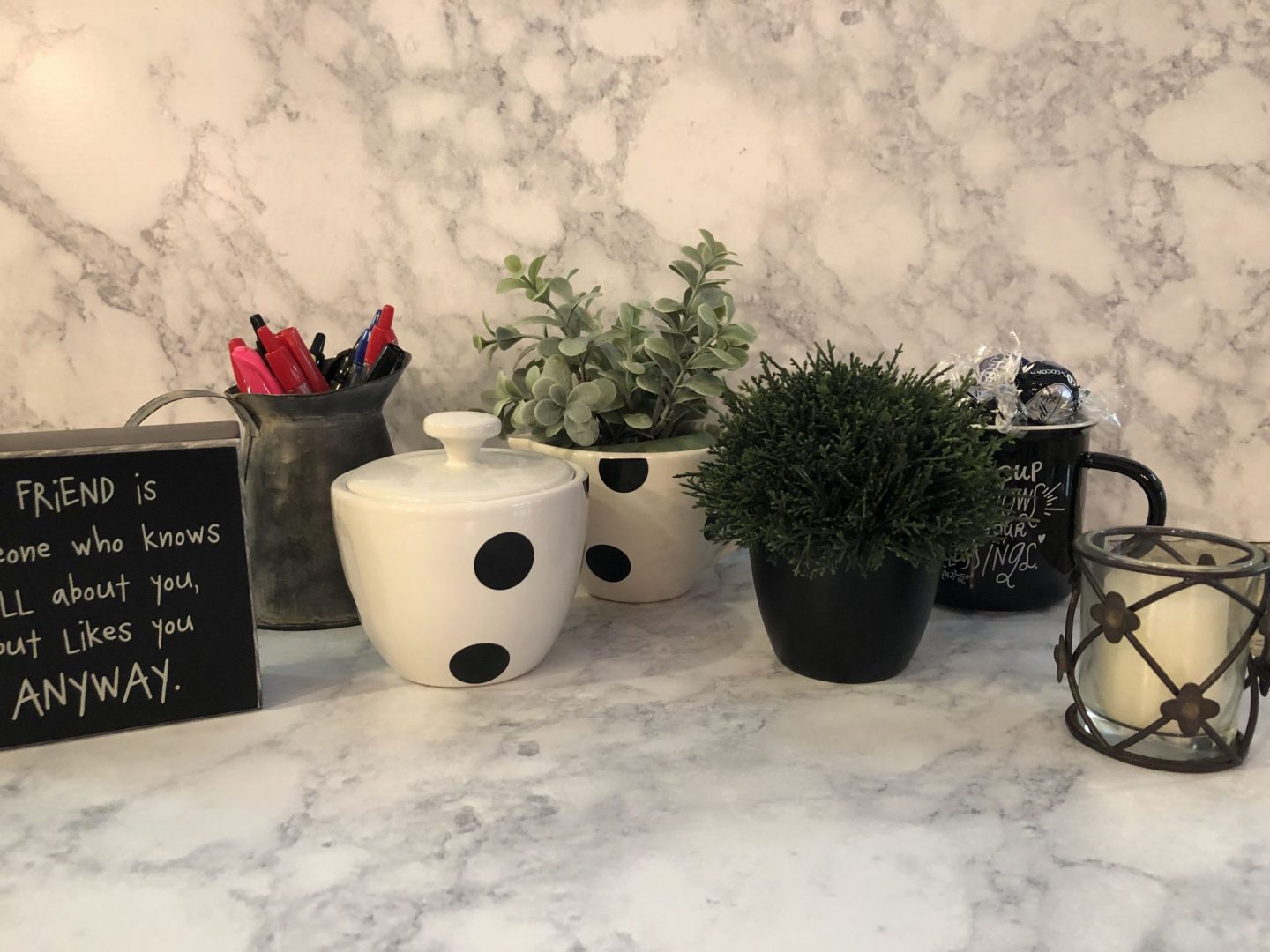 My favorite places to shop for tiered tray fodder are:
Hobby Lobby
Home Goods
Marshall's
TJMaxx
Target Dollar Spot
Michael's
Jo-Ann Fabrics
Amazon
We are getting a Kirkland's this spring and I have a feeling it will be another good source for this type things.
Start by placing a few of the larger items on the tray, spaced out kind of in the shape of a triangle.
Start adding in smaller objects to fill in the blank spots.
Put small plants in mugs, sugar dishes or other small containers.
If your tray is on a table, you'll want it to be full all the way around, but if it's against a wall, the back doesn't need to be full, so cut yourself some slack. ?
I have a video saved in my highlights on my Instagram of this process if you want to take a look, and if you aren't already following along on Instagram, I'd really love for you to.
I also have a Pinterest board full of tiered trays for ideas and inspiration. You can follow it here and all my other boards here.
Find all kinds of things for your trays here…[show_boutique_widget id="806656″]