Most of our families favorite desserts are going to include chocolate in some form, but on a rare occasion we'll "bend the rules" and have one that doesn't. Chess squares fall into this very small category. They are however, ooey-gooey squares of sweet deliciousness that you just can't resist, and should you really have to have them in chocolate form, adjustments can be made to accommodate that.?
Aside from being irresistibly delicious, these are so easy to make, great for parties, potlucks and general entertaining.
Chess Squares
1 box yellow cake mix
1 egg
1 stick of butter, melted
Mix together and press into the bottom of a greased 9 X 13 pan.
2 eggs
1 8oz. cream cheese
1 box powdered sugar (1#)
Mix together and pour over first layer
Bake at 325 degrees 40-45 minutes.
Allow to cool and then cut into squares. (see below for helpful hints).
Sprinkle with powdered sugar before taking out of pan, but after slicing.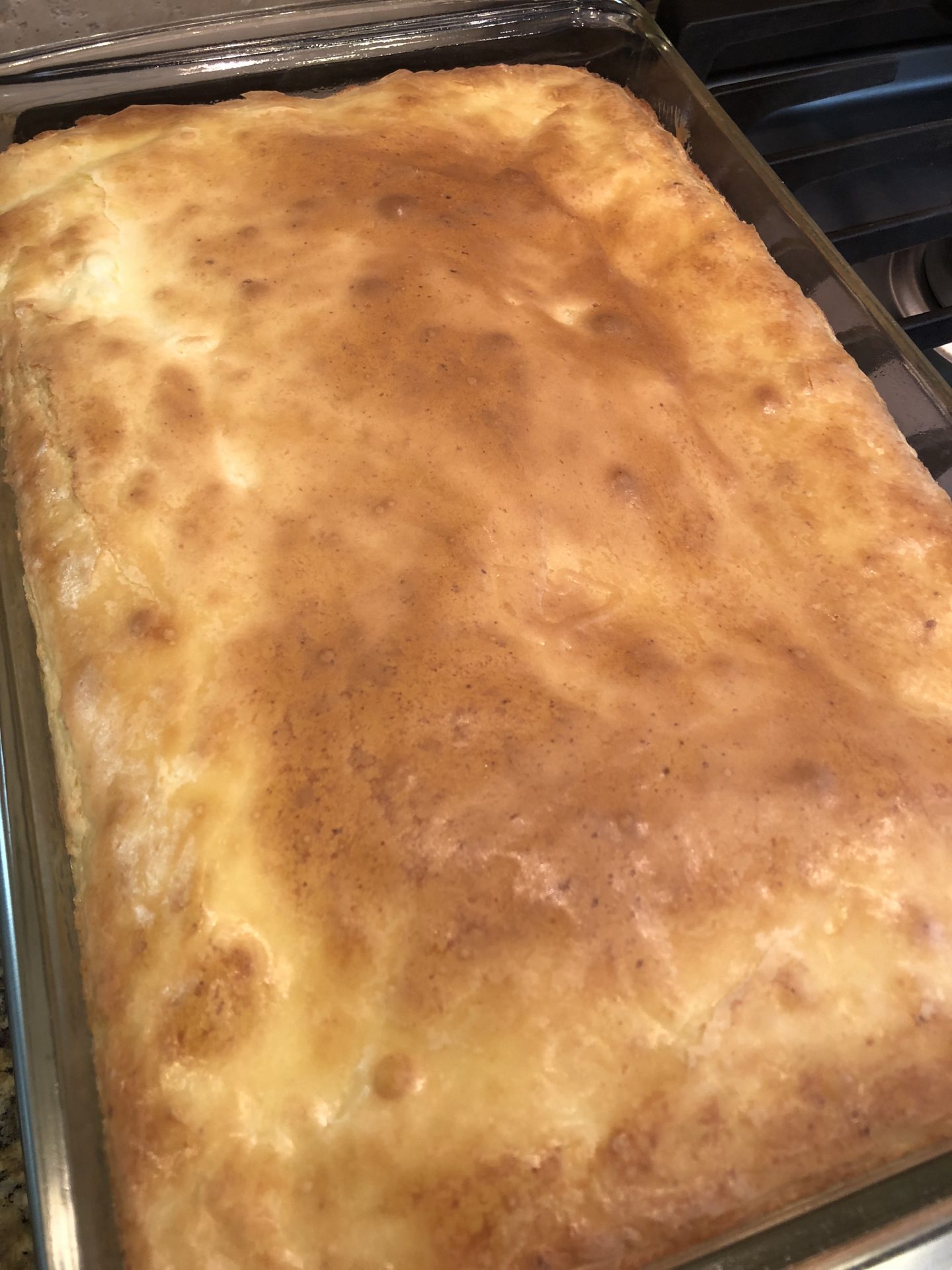 I found out some time ago that cutting brownies and chess squares with a plastic knife does a much better job than using a metal knife. I have this large plastic "knife" that's perfect for this. Spray with non-stick spray before cutting each row (wipe off residue between rows).[show_shopthepost_widget id="3292833″]
To easily transport without destroying the top, lay a sheet of wax paper on top and then cover with Press and Seal.
ENJOY!!!!