Welcome friends to the last Wednesday of March. Wasn't it just the first Wednesday like 15 minutes ago?
I'm hopeful for most of us spring is on the horizon and that also means summer should be right on its heels. Oh yeah! Bring on the sun, fun, sand and surf. Have you planned your vacation yet? We haven't, but that doesn't mean I don't have ideas rolling around in my head.
With spring and summer peaking around the corner it's time to make sure our shoe game is on par.
There are 4 categories of shoes that I find myself wearing the most (if you don't include flip-flops) during the upcoming time of year.
~WEDGES~
~SLIP ONS~
~FLAT SANDALS ~
~HEEL SANDALS~
I like to have at least one pair of shoes from each of these categories in my closet to make summer dressing a breeze. And you know if I'm being honest, there's a good chance there's more than one of each style, because a girl's gotta' have choices. Am I right?
I rounded up some of my personal favorites that I own and some that have caught my eye. I have them divided into easy to shop categories below the graphic.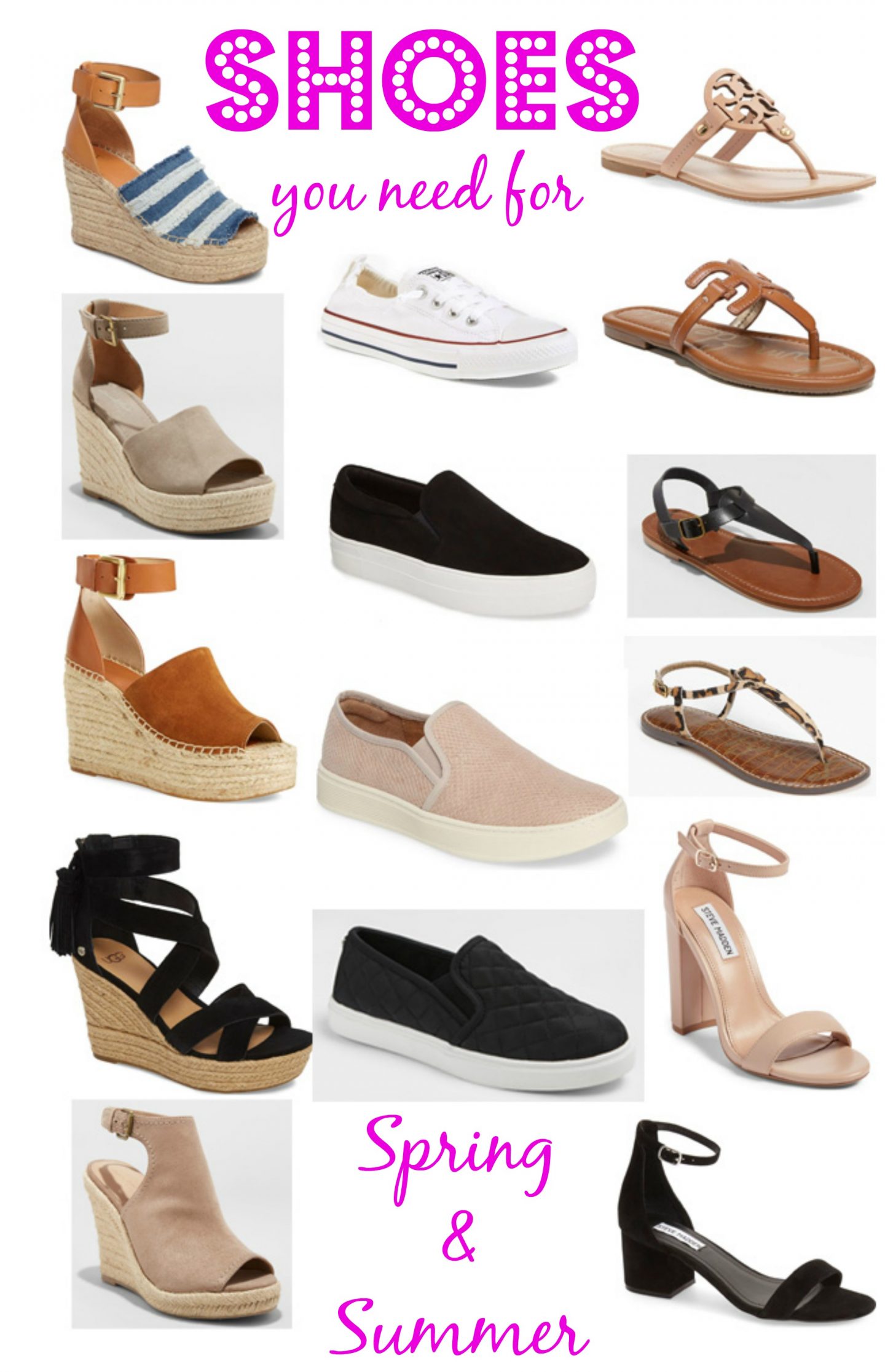 SHOP WEDGES

SHOP SLIP ONS

SHOP FLAT SANDALS

SHOP HEELS

And  how could I almost forgot a good pair of mules. Lets just call it a momentary lapse.
SHOP MULES

Target has some great sandals and shoes that a steal if you aren't wanting to put a lot of money into trendy shoes and this week is BOGO, Buy one get one half off.
So how many of these do you currently have and how many are you still thinking you need to add? Did I miss a critical category? Y'all make sure you keep me on my toes (hahaha…shoes…toes) and let me know if I missed any.
LOFT also started 40% off everything today. Use code HELLO   I rounded up some of my current favorites on their site and will be adding quite a few to my bag. HELLO spring!!!!

Have a great day!