Whew! Hello Friday! I'm even happier than usual to see you this week. I've had a super busy week, mostly trying to figure out the new blog platform. Not only did I get a facelift, I also changed from Blogger to WordPress. If you aren't a blogger you are probably reading "blah, blah, blah". Okay, moving on…hahaha.
So without further ado, let's get to Friday Favorites for this week.
Okay, you had to know this would make my favorites. I mean after all I'm pretty darn excited to finally get this done. I have been thinking about it for months and after Kellyann redid her blog at the end of last year I just couldn't wait any longer. I had to do mine too, especially once I knew how much she loved Pipdig and how they took care of everything. I didn't want to try and do it myself. I did the "old look" all by myself and just didn't know how to get it the way I wanted. I feel so much better about it and how it looks.
I hadn't had my hair highlighted in about a year but when we were home for Christmas my mom (a former hairdresser) did it for me. She's the only person I trust to color it.❤️ It looks so much better with some added blonde, but the coloring process is so hard on it and afterwards it has been really dry. I went in search of  some new shampoo and found this Argan Moroccan Oil shampoo, conditioner, mask, hot oil treatment and healing shine oil treatment. So far I really like them. The shampoo and conditioner have a refreshing citrus smell and I look forward to washing my hair. I've used the mask once and before drying I put a dime size amount of the healing shine oil in my palms, rub them together and put it on the ends. It's made it feel less dry and that's a score.

Kent and I were supposed to go to friends for the Super Bowl, but one of them wasn't feeling well so we ended up staying home with a party for two.
 I made Hot Corn Dip and that's pretty much what we ate for dinner. I did at least slice carrots thinly to use as chips and that worked out great. This dip is also tasty cold but we prefer it heated.
So did y'all watch This Is Us after the game and then again on Tuesday night? Good grief! How much emotional upheaval are we expected to take in one week? I'm telling you, that Jack is one of a kind. If you are one of the 7 people in America NOT watching this show then you need to change that. PRONTO!
Holding my Active Hydration Serum. LOL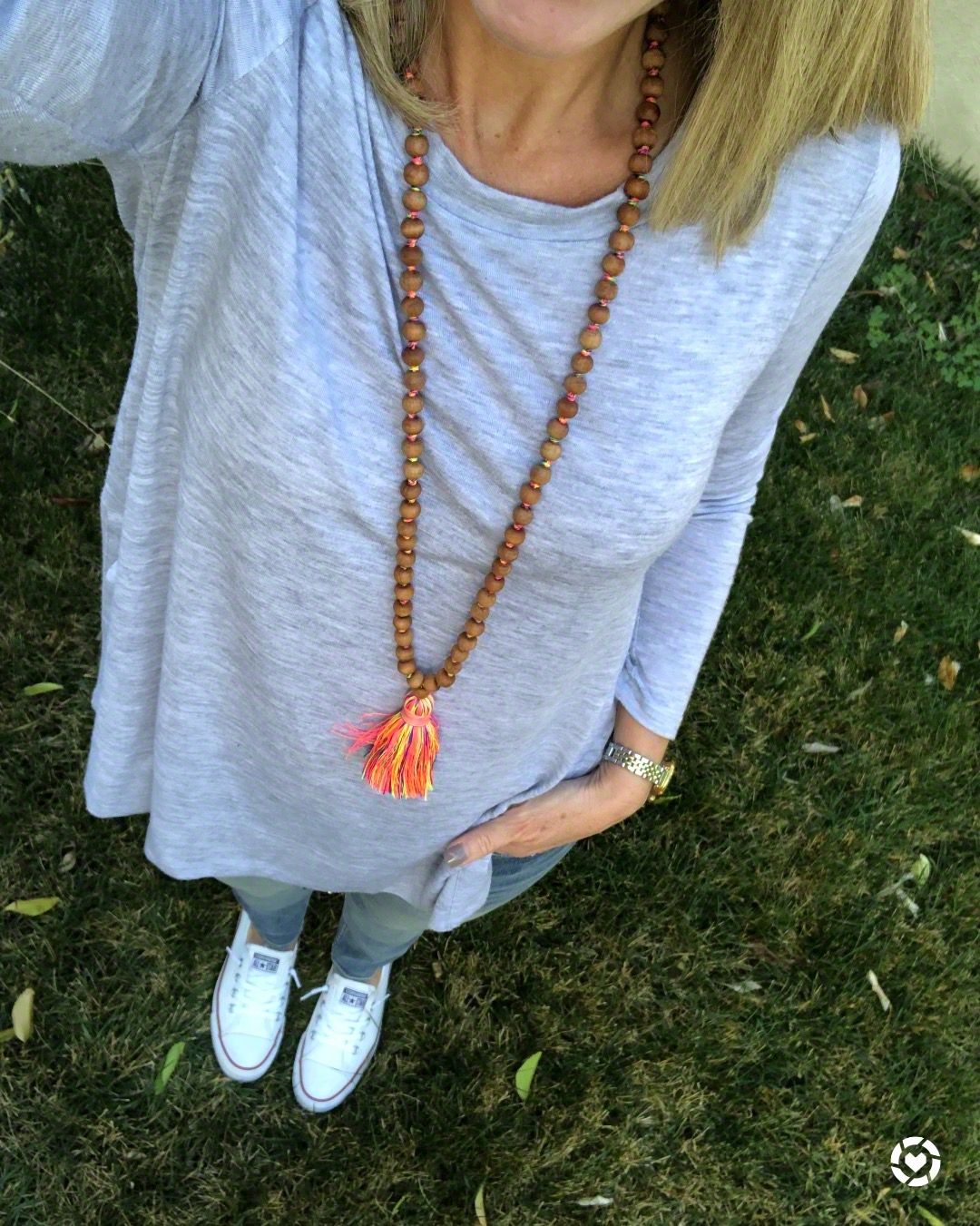 And here are a few of the looks I sported this week.
SHOP THE LOOKS HERE

What do yo have planned for the weekend? We have nothing on the agenda, so I guess we'll just see where we end up. Enjoy whatever it is you end up doing and have fun.

Don't forget to check under the Link Ups tab and see who I'm linking up with today.