Oh my goodness! I can't believe it's only been a week since my last post. It feels like so much longer.
Where do I begin?
I got home Friday evening from spending a week in Virginia helping my parents along with my brother David who came in from Atlanta to work on cleaning out their garage and getting them more settled into their new home. While it was really a jam packed week of work, we managed to have a lot of fun. It's really just so special when you can spend time with your family like we did and everyone truly enjoy being together. We laughed a lot while we were working, so much so this almost happened…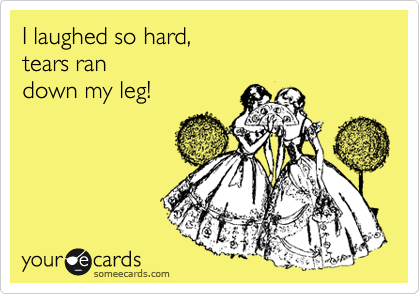 While most of the week was about working I did get to do a couple of other things like get some good Mexican food (always on my list when I go home), see some of my cousins and have lunch with one of my dear friends who #BONUS was also my hairdresser when I lived there, so I got my hair done!!!
Here's a snapshot of what we accomplished.
The first picture is how it looked when we arrived. A couple of loads were hauled off, some to Salvation Army and some to the dump. The big pieces of furniture that are left will either be sold or given away. We got so much done!!! Along with the garage, my brother installed lights on a couple of ceiling fans and added a ceiling fan/light in the loft.
I painted a cabinet for the kitchen and a shelf that hangs over it.
I introduced my brother to Snapchat a couple of weeks ago, so he was happy to play along with me all week as we sent them to my friends and family.
This guy is so fun and crazy!!! My kids absolutely adore him and we were able to FaceTime with both of them during the week which proved to be very entertaining and of course my parents loved getting to see them too.♥♥♥
On Wednesday night he was out walking and walked past this dumpster…
It was full of concrete where a neighbor was having a part of their driveway replaced. It was dark when he was walking and as he went by he heard something in it and just new something wasn't right. He got his work gloves out of his truck and climbed in the dumpster and started trying to find whatever was making the noise. A neighbor came out (not thrilled) and asked what he was doing and he told him there's something alive in here that needs help.
This is what he found
#ihearyousayingAWWWWW
A very NEWBORN KITTY. I'm talking probably born that day. It's eyes weren't even open and it had an umbilical cord just like a baby. Oh my goodness, it was so sad. It was just crying and so distraught, absolutely broke your heart. It was cold to the touch so my mom immediately wrapped it up and held it to her to warm it. We all jumped into action. I was researching how to care for newborn kitties, my dad was calling animal hospitals, mom was holding it, and David (or Dae-Dae as we call him) had gone back to the dumpster because he was pretty sure there was at least one more in there. Unfortunately he couldn't get to it with all the huge pieces of concrete. This sweet little baby was starving and so we were giving it room temp milk from a spoon but read you needed "kitten formula"…I didn't even know that was a thing. P.S. It's as expensive as baby formula…$20 a can. We ran to the pet store to get a can and a nursing bottle and got in just under the wire before it closed. It needed to be fed every 2-3 hours and then you have to stimulate it to go potty. ARE YOU KIDDING ME???? Well, we were ready for the challenge. We came back and got it to nurse from the bottle a little bit and then it curled up just like a little kitten and slept for a few minutes. Meanwhile my dad is still making phone calls. He spoke with animal rescue and they said if we could take care of it through the night they'd come get it in the morning. Thankfully he found a 24 hour animal hospital that said they'd care for it through the night and get it to the rescue people in the morning. So off my brother and I go to the animal hospital. Before we left it we made sure it would actually be cared for and not "taken care of". They assured us that the county we were in was a "no kill county" and that the rescue people had volunteers they could call to care for it until it was big enough to be adopted out. This all happened in about a 2 hour window…we were exhausted by the time we got back home.
I'm really not a cat person, but it was so cute and tiny. Dae-Dae called the next day to check on it and they said it had been picked up. We took that as a good sign that it had made it through the night. Oh, and by the way, before we took it to the hospital he went down and sat in his truck near the dumpster to watch and see if the mama came back looking for it. We knew it wouldn't have lived through the night if he'd left it in there because it was supposed to get a little cold and the dumpster was supposed to be hauled off the next day.
#goodlucklittlekitty
David and I were sharing the upstairs bathroom and when I looked at the counter I couldn't help but be amused. We both use the same toothpaste (and it's not that we used this when we were growing up) I just thought it was funny that here we were all grown up and just happen to choose the same kind.
#siblingsimilarities
I sure love this guy!!!!
What a great way to spend a week!!!
Love these three more than they know.♥
Have a great Monday friends!!!
Lisa
XOXO